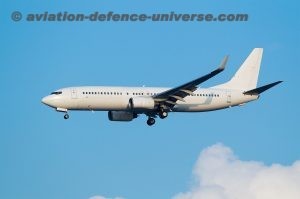 21 MAY 2018.
New contract makes a combined fleet of more than 1.600 737NGs with Cobham equipment.
Cobham Mission Systems is pleased to announce the fourth major U.S. airline to sign a long-term agreement with Cobham for 737NG Air Separation Modules.  This new contract contributes to a combined total fleet of more than 1,600 737NGs that will have Cobham equipment.
Cobham has been the recognized technology leader in Fuel Tank Inerting technology since 1983, having developed the high performance, long-life Air Separation Module NC1211 in response to market demand for improved reliability and lower cost.  The FAA certified model NC1211 is a form-fit-functional replacement for the original equipment on 737NG and 737MAX aircraft.
Since the NC1211 was introduced, it has provided over $14m in cost savings for Cobham's airline customers.