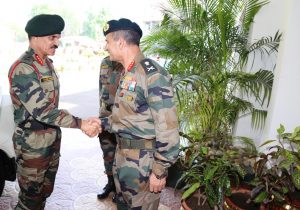 Lucknow. 14 May 2016. Gen Dalbir Singh, Chief of the Army Staff visited Headquarters Central Command and was briefed on operational readiness of forces by the Central Army Commander, Lt Gen BS Negi.
 Later, the Army Chief addressed officers of Lucknow Garrison and emphasized on necessity of all officers practicing transformational value based leadership.  He stressed on re-dedicating efforts towards improving organisation climate based upon the corner stones of morals,  ethics and Army Values.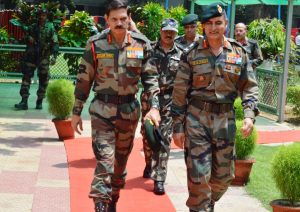 Frequently engaging with veterans was one measure to ensure that there was no disconnect from our glorious past and it would also help the current generation in imbibing rich ethos and values from our predecessors, he said.