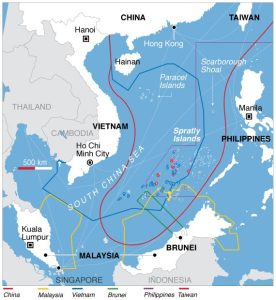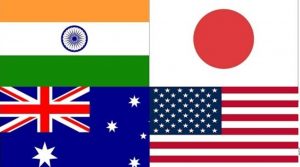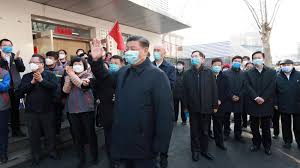 By Jai Kumar Verma
New Delhi. 30 January 2022. China is expansionist and it enhances its influence through culture, negotiation, defence agreements, financial assistance or on the name of development of infrastructure. In recent past Beijing has adopted a very aggressive foreign policy.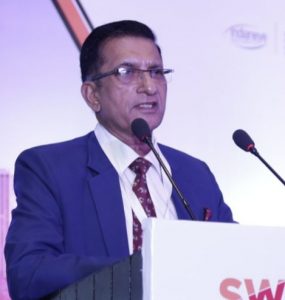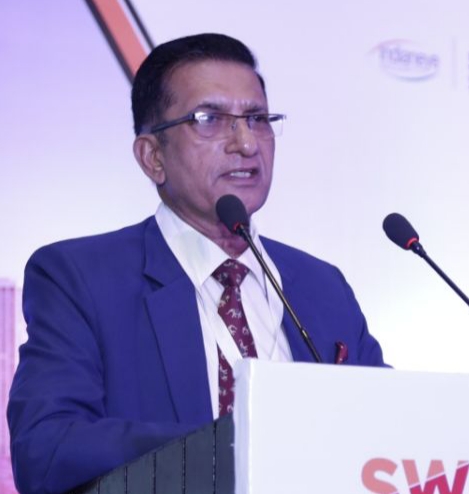 It hit out Australia as it questioned about the origin and handling of COVID-19 pandemic, increased patrols and other activities near Japanese controlled Senkaku/Diaoyu Islands to which China claims as its territory. Beijing constantly sent fighter aircraft near Taiwan, took stringent measures in Hong-Kong, imposed National Security law and imprisoned large number of pro-democracy supporters.
Beijing strengthened its presence in South China Sea and threatened United Kingdom for dire consequences for its decision to ban Chinese telecom giant Huawei from its 5G telecom network. China released two Canadians Michael Spavor and Michael Kovrig only after Huawei executive Meng Wanzhou was released.
Beijing claims that it settled its borders with 12 out of 14 neighbours, while most of its neighbours feel that the settlements are unfair and China used its financial as well as military might in dictating the terms. China is also threatening India and Bhutan and is trying to snatch their territorial areas. There are news that China has again started construction of buildings in disputed territory on China Bhutan border. The new construction would give China better control of the area. The construction also indicates that China does not believe in amicable settlement of border dispute.
China has developed close relations with Pakistan as both feel enmity with India albeit for different reasons. Beijing considers India as its potential adversary while Pakistan since its inception is against India. The animosity of Islamabad enhanced manifold after its division i.e., creation of Bangladesh. China has recently passed "Land Boundary Law" which converted the territory disagreement into a sovereign dispute, which restricts any settlement on the basis of give and take.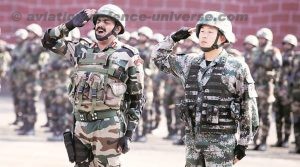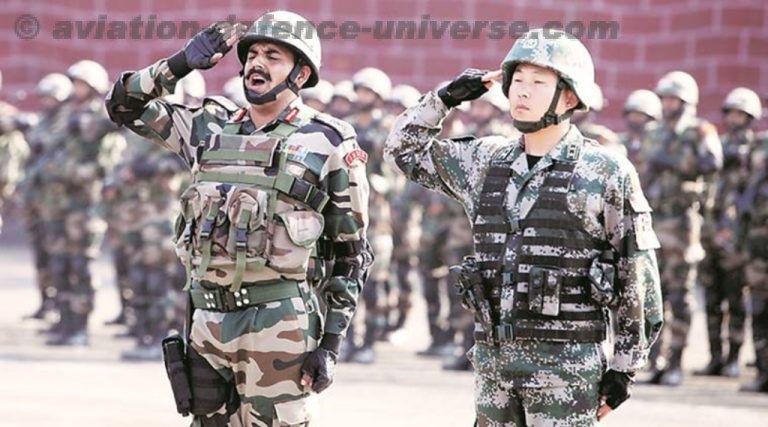 When China attacked India, it was not expecting that Delhi would take such a stern step. Indian forces fought valiantly at Doklam and Galwan areas and killed more Chinese soldiers than Indian soldiers martyred. India also attacked Chinese business interests and banned 59 Chinese apps. India is also trying to lessen import from China. Both countries had 14 rounds of negotiations but without any tangible result. China mentioned that border skirmishes should not effect commercial dealings but India has not accepted it.
The Chinese were not prepared for war, they wanted to humiliate India and change the LAC at some strategic locations. But China had to retreat because of tough stand taken by India. In the press conference ahead of Army Day, Indian army Chief General MM Naravane emphatically mentioned that the army would continue its operational preparedness as the threat is not reduced. He was right as India has to safeguard its borders as matter is not resolved and China is an unpredictable neighbour.
President Xi Jinping has changed Deng Xiaoping's foreign policy as Deng believed that "hide your strength, bide your time." Now China has become very assertive and show its strength blatantly. Xi Jinping has adopted a belligerent foreign policy because he wants to divert the attention from internal troubles.
The Corona Virus has declined Chinese economy, the trade war with United States is also harming the business interests of Beijing. The CCP's main priority is stability in the country as it spends more on internal security than on defence. According to a rough estimate about one million officials including some Politburo and Central Committee Members were embattled under anti-corruption drive. Xi's military reforms have enhanced his control over Peoples Liberation Army (PLA).
However, the internal resentment is going on in intellectuals. There are reports that a 'rectification campaign' in police and security forces was launched which indicates that some resentment is still continuing. Muslims especially Uighur Muslims, Tibetans create disturbances. Islamic State is trying to strengthen itself in Afghanistan which would certainly assist Muslim's secessionist activities in China. Although Taliban promised that they would not assist Uighur Muslims but they cannot be trusted completely.
The aggressive foreign policy of China has created anti-Chinese sentiments in the world and different countries have constituted alliances and signed agreements to counter China. Following are the main alliances and pacts constituted to face Chinese threat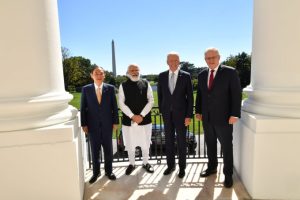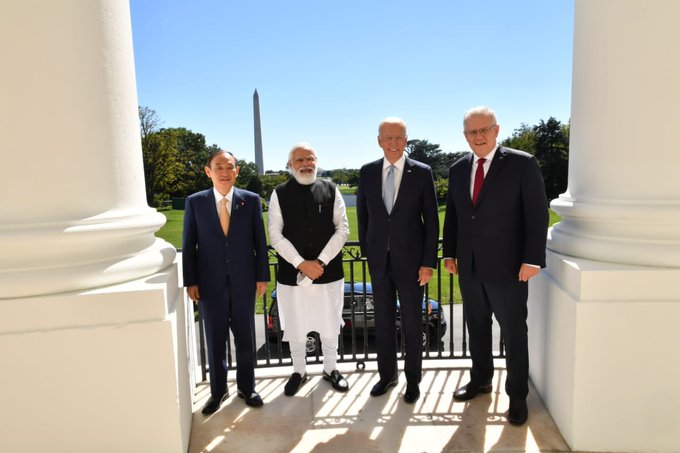 Quadrilateral Security Dialogue (QUAD)
Japanese Prime Minister Shinzo Abe in 2007 visualised about Quad but at that time it could not be constituted as China was less assertive and the countries avoided confrontation with China. Nonetheless in 2017 four countries including India, Japan, United States and Australia agreed to constitute QUAD. First the leaders of all four countries met virtually and then in September the summit was held. The joint statement mentioned that "Together, we recommit to promoting the free, open, rules-based order, rooted in international law and undaunted by coercion, to bolster security and prosperity in the Indo-Pacific and beyond. We stand for the rule of law, freedom of navigation and overflight, peaceful resolution of disputes, democratic values, and territorial integrity of states." China became very angry on the formation of Quad as it understood that it is against it.
AUKUS
On 15 September 2021 United States, United Kingdom and Australia constituted an alliance in the Asia-Pacific and named it as AUKUS. Under the alliance U.S. and U.K. would provide Australia technology and capability pertaining to nuclear-powered submarines. The joint statement of all three countries mentioned that "This is a historic opportunity for the three nations, with like-minded allies and partners, to protect shared values and promote security and prosperity in the Indo-Pacific region."
Inter-Parliamentary Alliance on China (IPAC)
On 4 June 2020 senior law makers of eight democracies including U.S., constituted IPAC to counter China. The alliance has representatives of world's major political parties. The IPAC claims that it desires to "construct appropriate and coordinated responses, and to help craft a proactive and strategic approach on issues related to the People's Republic of China."
Trans-Pacific Partnership (TPP)
On 4 February President Barack Obama constituted an alliance with several countries to counter China. Nonetheless U.S. withdrawn from alliance during Presidentship of Trump and now China would be joining the alliance which was constituted to counter it.
Five Eyes alliance (FEA)
Five Eyes Alliance was constituted, by five countries including U.S., U.K., Australia, New Zealand, and Canada, during cold war era to collect intelligence and keep an eye on the then USSR. But now the alliance keep eye on China and share intelligence. It has already criticised China for human right violations of Uyghur Muslims, Chinese aggressive activities in South China Sea, and repression in Hong Kong and continuous threatening of Taiwan.
Japan and Australia also signed defence pact in first week of January 2022 through a virtual summit. The pact which would facilitate the future cooperation between both the countries is clearly against the aggressive China.
Japan and U.S. agreed for five years extension for retention of 50,000 U.S. troops in Japan. The root cause of extension is threat from China and North Korea.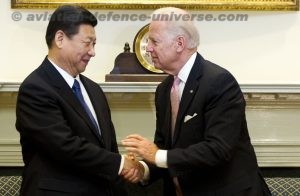 China is also challenging the lone super power status of U.S. Western democracy, their prosperity and security, therefore U.S. along with its traditional allies are trying to curb the economic relations with China.
U.S., Japan, and European countries are trying to distance themselves economically from China. U.S. and few European countries have put restrictions on China because of its human rights violations of Uighur Muslims. Japan government is giving incentives to its companies for returning back to Japan. Australia, India, and other countries are also tightening foreign investment regulations so that Chinese companies do not take over the indigenous companies and also putting restrictions on import of Chinese goods.
Chinese government propagate their scientific achievements, defence capabilities, electronic gadgets, economic achievements to dissuade the world and to appease Chinese people. Recently China has asserted that they have deployed robotic soldiers on LAC but in reality, no robotic soldiers were seen. It appears that Chinese soldiers are facing lot of difficulties at LAC because of inclement weather. Hence Chinese hierarchy is giving consolation to the army and also disseminating to the world about their scientific achievements. But Xi Jinping does not want war as Chinese army has not fought war from last several years and its experience in Vietnam, was very distressing. On 4 January, Xi Jinping signed the training programme of PLA which was printed very prominently in the PLA Daily.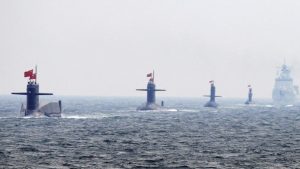 China should stop human right violations in the country. Recently 20 million people are locked down in China in multiple cities to curb spread of Corona virus just to save winter Olympics scheduled to commence from 4 February. It is good that several countries of the world signed agreements and pacts to defend themselves from Chinese threat but it is not enough. U.S. navy should include smaller ships, drones, and other equipment near China so that quick action can be taken against it. On one hand defence forces of Taiwan must be strengthened and on the other hand U.S. should keep its forces ready so that urgent action can be taken if China tries to attack Taiwan. India should also augment its defence and keep its forces ready for two sides war.
(Jai Kumar Verma is a Delhi-based strategic analyst and member of United Services Institute of India and Institute for Defence Studies and Analyses. The views in the article are solely the author's. He can be contacted at [email protected])