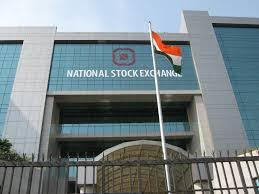 New Delhi. 13 April 2017. The Cabinet Committee on Economic Affairs, chaired by the Prime Minister Narendra Modi has given its approval for listing of some Defence Public Sector Units on stock exchanges.
Bharat Dynamics Limited (BDL), Garden Reach Shipbuilders & Engineers (GRSE) Ltd., Mazagon Dock Shipbuilders Limited (MDSL) and Mishra Dhatu Nigam Ltd. (MIDHANI) will be listed through public offer of shares upto 25 per cent of Government of India's shareholding, which may include offer of fresh shares for raising of resources from market. However, actual disinvestment in respect of each CPSE along with the mode of raising resources has been delegated for decision on a case to case basis to the Alternative Mechanism, headed by the Finance Minister.
The CCEA has also approved reservation of shares for the eligible employees of these CPSEs in accordance with the extant provisions of SEBI Regulations.With a view to ensure wider participation by small investors in the CPSEs' disinvestment program, a price discount upto 5 per cent on the issue price has also been approved for the retail investors and eligible employees participating in this offer.
From the economic and sectoral perspective, the decision to list these CPSEs on stock exchanges through public offer will have advantages. The Post-listing, value of a CPSE has the potential to be unlocked in multiples of book value of its equity with respective increase in their market capitalization. Once the book value of 11 CPSEs is discovered through the listing process, it will facilitate raising of resources by these companies at comparable cost and hence, achieve higher growth through their expansion/diversification. This will also be reflected in the performance at the sectoral level and overall economic growth.