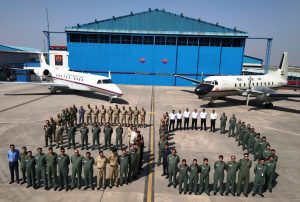 New Delhi. 04 May 2019. BSF Air Wing celebrated its Golden Jublee Year at BSF Campus Chhawla recently to commemorate the 50 years of glorious service to the nation. Bara Khana with troops of BSF Air Wing was organized in which Rajni Kant Mishra, IPS, DG BSF and senior officer of the BSF took part.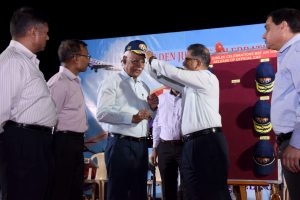 DG BSF released BSF Air Wing Cap to mark the occasion and congratulated all the members of BSF Air Wing for their immense contribution and dedicated services.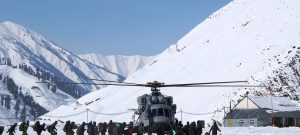 BSF Air Wing was established in the year 1969 with purchase of one Queen Air C-80 aircraft for transportation of DG BSF. On the basis of usage of aircraft for airlift purposes and lessons learnt from Indo Pak war in the year 1971, BSF Air Wing was expanded by induction of fleet of 05 Dakotas on experimental basis to meet the exclusive requirements of BSF.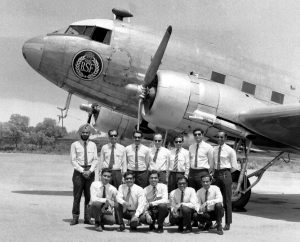 Subsequently, in order to optimize resources and costs, BSF Air Wing services were extended to other CAPFs as also for MHA special tasks and Internal Security duties. carries out missions across the entire spectrum to meet the functional and operational requirements of MHA, CAPFs and other agencies of MHA.