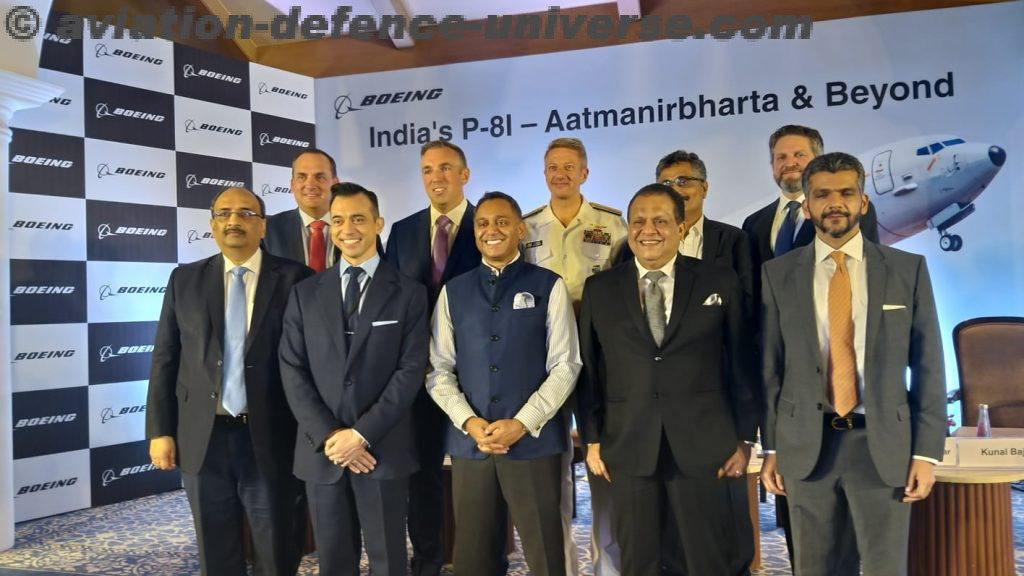 Turns 10 in India with elan
Keeps Indian waters safe
By Sangeeta Saxena
New Delhi. 21 September 2023. It is a story which began in 2013 and remained an irreplaceable tale even ten years hence. Indian Navy's or would be right to say India's  P8Is have been strong and sturdy support in keeping the waters safe for the last decade and enter the next one with elan. Boeing pleasantly surprised the media with a press conference and interaction with it's prime P8I suppliers.
Boeing has been matching steps now for years with India's Atmanirbhar Bharat and Make in India drives. The US aerospace major has already had a significant impact on the economy by spending $1.7 billion to support the Indian Navy's current fleet of P-8I planes. By 2032, Boeing expects that expanding the P-8I fleet to 18 aircraft will raise investments, or $1.5 billion, while also opening up greater prospects for indigenization in India's aerospace and military industry.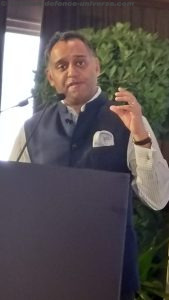 "Boeing's commitment to advancing the Aatmanirbhar Bharat vision drives our dedication to the P-8I fleet. As we respond to the Indian Navy's need for more P-8I aircraft, we're actively looking to enhance engineering, manufacturing, and sustainment capabilities in India, for India, and the world, benefiting both Indian and global customers," said Salil Gupte, president of Boeing India.
The P-8I aircraft, which is based on the 737 Next Generation platform and was introduced in 2013 and has now surpassed 40,000 flying hours with high mission readiness rates, has become a crucial component of the Indian Navy's fleet. The Ashok Roy Training Simulator Complex at INS Rajali was built with significant assistance from Boeing, and the Kochi training facility, which was opened in April of this year, includes a cutting-edge simulator for P-8I aircrew and technical team training. By cutting down on-plane training time, this ground-based training improves Indian Navy mission proficiency and aircraft availability.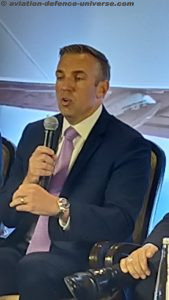 "We're proud to partner with the Indian Navy on the exceptional capability that the P-8 delivers as a proven multi-mission aircraft while enhancing the interoperability and maritime security requirements for India and the Indo-Pacific," said Dan Gillian, vice president and general manager, Mobility, Surveillance and Bombers, Boeing Defense, Space & Security. "Boeing is also committed to expanding its P-8 supplier network in India, which presently includes 15 public and private Micro, Small & Medium Enterprises that are part of Boeing's global supply chain and are delivering critical parts, components, and services for the P-8."
Journalists covering Boeing will remember that it was Dan Gillian who was appointed as Director of Enterprise Sourcing for India in 2007 and his role has been pivotal  in writing Boeing's India story in the 21st century.
He informed that the OEM already performs airframe Maintenance, Repair, and Overhaul (MRO) on the P-8I aircraft here in India. It has parts that are produced in India at the organic level and all down the supply chain. It may be reiterated that the second-largest operator of P8I is the Indian Navy. India and Australia are closely allied with the US Navy and have similar populations.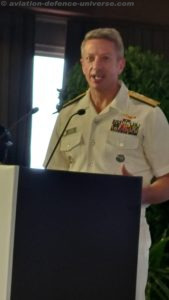 The presence of the American Defense Attache US Navy's Rear Admiral Michael Baker, stated the importance of Boeing's role in developing Indo-US military ties and enhancing business between the two friendly nations. He lauded the P8-Is of the Indian Navy for having completed 40,000 hours of mishap-free flying and performing multiple types of missions. Rear Admiral Bake said that P8I's induction is premier investment to safeguard India's interest in the Indian Ocean region, witnessing growing insecurities due to oversized presence of Chinese vessels is an asset to not only to the Indian Navy but also to the Indian Ocean and Indo-Pacific regions.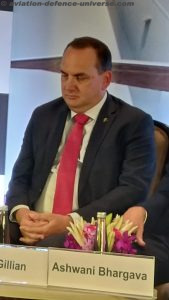 Scott Carpendale VP/Managing Director, Boeing Defence Australia Ltd was also present on the occasion and lauded small businesses or SMEs which bring significant value to the Defence industry including agility and innovative technologies in key areas such as manufacturing and MRO. He added that for Boeing, achieving self-reliance is building on the success stories it already has, such as the 40,000 flying hours and ongoing operational effectiveness of the aircraft. The capacity to maintain these aircraft with Indian suppliers and develop the local MRO infrastructure is what makes the OEM uniquely qualified to keep broadening its flight path globally.
By fostering local suppliers and facilitating academic and research collaborations with Indian institutions, Boeing is dedicated to creating long-lasting value in the Indian aerospace industry. The business is concentrated on offering cutting-edge technologies to Indian clients in order to add value. Boeing has strengthened its supply chain with the aid of more than 300 small firms in India and a joint venture to make fuselages for Apache helicopters and vertical fin components for the 737 family of airplanes. Every year, more than $1 billion is spent on imports from India. At the moment, Boeing employs about 5,000 individuals in India, while its supply chain partners have over 13,000 workers. The efforts of Boeing employees and their widespread involvement in civic projects and communities have a positive impact on more than 500,000 lives.
Over fifteen private and public supplier partners, including MSMEs spread across the country, manufacture a significant number of complex and mission-critical components for the P-8I. Over the years, the P-8I suppliers' high-quality work has earned them the title of Boeing's Global Supplier of the Year, and various products created in India are exported for use in the P-8's manufacturing. Additionally, since the P-8 is a Boeing 737 derivative platform, common components produced by Indian vendors are exported for use in the manufacturing of future 737 versions like the 737-MAX — truly Made in India for the World.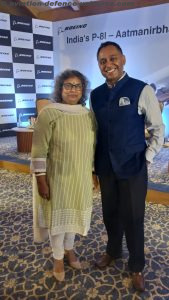 On the tenth anniversary Boeing recalled Indian customer, Indian partners and it's Make in India footstep which matches perfectly with the national and international policies of the two nations , which have seen more than a century of forward movement. And this occasion cannot fit into a single article. So ADU will get you a series on P8-I : India's asset & peace keeper in the global commons.