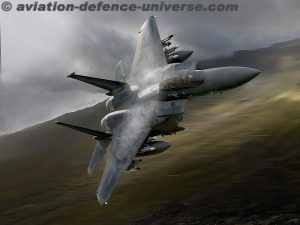 Jakarta, Indonesia. 26 October 2022.       Boeing showcases its advanced capabilities to regional customers at the Indo Defence 2022 show including the latest and most advanced version of the F-15.
"We're excited to participate at Indo Defence 2022, engage with our customers on their existing and future needs, and highlight how Boeing can offer advanced defense, services capabilities and capacity building to match those needs," said Alex Feldman, president of Boeing Southeast Asia. "As the largest economy and country by population in ASEAN, we continue to support the development of aerospace and defense industries in Indonesia."
Boeing's exhibit at Hall D, #125, displays its range of capabilities in multi-role fighter aircraft, vertical lift platforms, unmanned systems and commercial-derivative platforms, in addition to next-generation satellite communication technology, services, world-class sustainment and training. This includes:
F-15EX, the world's most advanced jet fighter that delivers more payload to the fight, more speed to the target, and more range than any fighter in the world.
CH-47 Chinook, the most advanced, affordable, battle-tested heavy-lift helicopter in the world thatis uniquely suited to meet the various missions of militaries across the world, including cargo/troop transport, humanitarian, special operations, casualty evacuations, and search and rescue.
AH-64E Apache, the most advanced, combat-proven attack helicopter ever to enter production and already in operational service with the Indonesian army.
Integrator, an unmanned aircraft system (UAS) that offers multi-mission, long-endurance UA that carries custom payloads for intelligence, surveillance and reconnaissance (ISR) and in service around the region.
E-7 Airborne Early Warning & Control (AEW&C), a combat-proven weapon system that provides powerful multi-domain surveillance, communications, and networked battle management capabilities.
P-8, a multi-mission maritime patrol aircraft, excelling at anti-submarine warfare, anti-surface warfare, intelligence, surveillance and reconnaissance and search and rescue.
As a leading global aerospace company, Boeing develops, manufactures and services commercial airplanes, defense products and space systems for customers in more than 150 countries. As a top U.S. exporter, the company leverages the talents of a global supplier base to advance economic opportunity, sustainability and community impact. Boeing's diverse team is committed to innovating for the future, leading with sustainability, and cultivating a culture based on the company's core values of safety, quality and integrity.