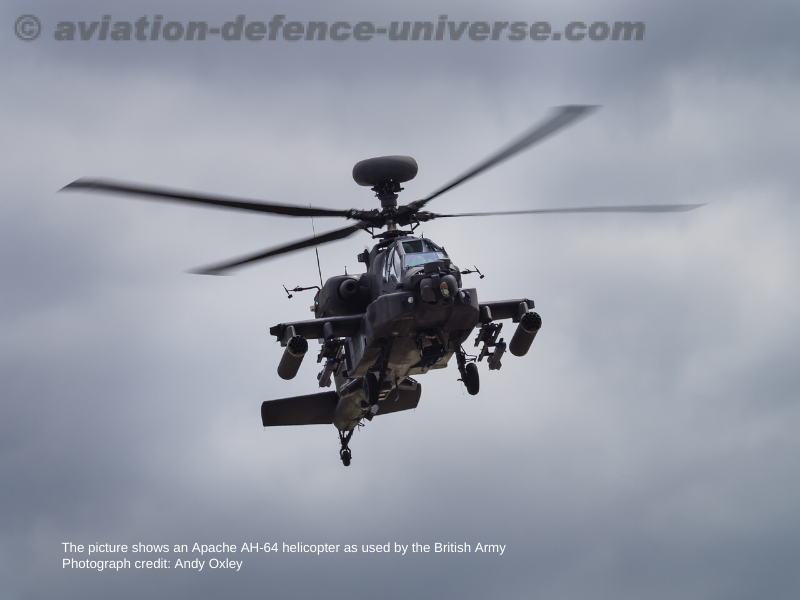 By Team ADU
New Delhi. 18 September 2022 . The Government of Poland  announced that Boeing's  AH-64 Apache has been selected for its KRUK Attack Helicopter program, making it the 16th country all set to have the helicopter in it's fleet. Boeing delivered the first U.S. Army Apache AH-64A in January 1984. Since then, the U.S. Army and other nations have received more than 2,200 AH-64 Apache attack helicopters. Boeing's global customers for the Apache include Egypt, Greece, India, Indonesia, Israel, Japan, Korea, Kuwait, the Netherlands, Qatar, Saudi Arabia, Singapore, the United Arab Emirates and the United Kingdom.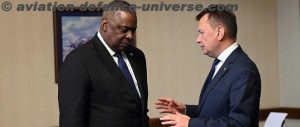 "Secretary of Defence of United States, Lloyd Austin and I, we had a discussion devoted to bilateral military cooperation between the United States of America and the Republic of Poland. It concerned presence of American soldiers on Polish soil, but equally importantly the modernization process of Polish Armed Forces. We also raised the issue of request for proposal of 96 Apache attack helicopters, recently sent to Washington. We wish to obtain this equipment for Polish Army as our own arms industry capabilities are limited. Additionally, I asked secretary Austin to consider possibility of leasing American Apaches from the U.S. Army for the time necessary to manufacture aforementioned aircrafts. Even though this dialog has only just started I have every hope and faith that our negotiations will soon be concluded, " said Deputy Prime Minister, Minister of National Defence of Poland, Mariusz Błaszczak after his meeting with Secretary of Defence of United States, Lloyd Austin.
From the AH-64A in 1984 to today's AH-64E Version 6 (v6), one thing about the Apache hasn't changed: its reputation as the world's most advanced and proven attack helicopter. With more than 1,200 aircraft in operation accumulating over 4 million flight hours, 1.3 million of which have been in combat, the AH-64 Apache represents the backbone of the U.S. Army attack helicopter fleet and a growing number of international defense forces.
With the AH-64E in production until at least 2028, the Apache will serve the U.S. Army and its partner nations as the world's primary attack helicopter into the 2060s. As Boeing and the U.S. Army continue to invest in nextgeneration technologies, the Apache brings affordable Modular Open Systems Architecture capability to serve as a centerpiece in the Multi-Domain Operations (MDO) battlefield for decades to come.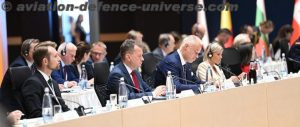 "Boeing is honored the Government of Poland has selected the AH-64E Apache for the Polish Armed Forces' new attack helicopter fleet. An Apache selection strengthens U.S-Polish military ties by enhancing interoperability and cooperation between Poland, the U.S. Army and NATO nations. During the procurement process, Boeing established significant cooperative partnerships across Polish government and industry. Our partnership with the Polish Armaments Group in particular will continue to expand as we implement training and sustainment efforts with local industry," said the manufacturer in its official statement.
AH-64E Apache Technical Specifications
| | |
| --- | --- |
| Standard Crew | 2 |
| Length | 48.16 ft. (14.68 m) |
| Height | 15.49 ft. (4.72 m) |
| Rotor Diameter | 48 ft. (14.63 m) |
| Primary Mission Gross Weight | 15,075 lb. (6,838 kg) |
| Maximum Operating Weight | 23,000 lb. (10,432 kg) |
| Maximum Rate of Climb | 2,800+ ft. (853+ m) per minute |
| Maximum Level Flight Speed | 150+ knots (279+ kph) |
| Service Ceiling | 20,000 ft. (6,096 m) |
| Ordnance | 16 HELLFIRE missiles; 76 2.75-inch rockets and 1,200 30 mm chain gun rounds |
| Rate of Fire | 600-650 rounds per minute |
Total U.S. Army Apache (A thru E Model) Flight Hours: More than 4.8 million
Total U.S. Army Apache (A thru E Model) Combat Hours: More than 1.3 million
The AH-64E Apache is the most advanced multi-role combat helicopter for the U.S. Army and a growing number of global defense forces. To date, more than 500 AH-64E model Apaches have been delivered worldwide. The AH-64E features:
Advanced digital connectivity
Joint Tactical Information Distribution System
More powerful T700-GE-701D engines with upgraded face gear transmission to accommodate more power
Capability to control unmanned aerial vehicles (UAVs)
New composite main rotor blade
Boeing-built AH-64D Apaches continue to operate around the world, featuring these enhancements:
Longer-range weapons accuracy and all-weather/night fighting
Detection of objects (moving or stationary) without being detected
Classification and threat-prioritization of up to 128 targets in less than a minute
Integrated sensors, networking, and digital communications for situational awareness, management of the combat arena in real time, and digital transmission of images and target locations to joint operations battlefield commander
"We have sent request for proposal of 96 Apache attack helicopters. 18th Mechanised Division should have the highest priority when we obtain these machines. Not all of the aircrafts will end up there, but it is an obvious choice since it is the 18th Division which will be equipped with Abrams tanks and these are most effective when they work together with Apaches. Their joint firepower is an enormous deterrence capability , and our goal is to deter enemy. The goal is for the Polish Armed Forces to have such strength as to make any enemy afraid to even consider an attack on  Poland. We have a wide variety of solutions when it comes to providing our Armed Forces with new helicopters. Mainly, we order them from Polish manufacturers such as PZL Świdnik and PZL Mielec, but since attack US-made Apache helicopters are globally recognized brand and are considered to be the best we would love to see them in Polish Armed Forces. What had the biggest impact that we based our choice on? The fact that they are working best combined with Abrams'. Combined, they are a dam that will prevent any flood, " said  Deputy Prime Minister, Minister of Defence, Mariusz Błaszczak after the meeting.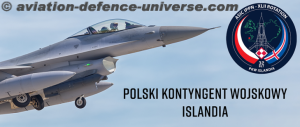 A thought will also explain that the addition of Apache to the Polish forces also means NATO country next to Ukraine becomes better equipped and stronger. The head of Polish Ministry of National Defence underlined that while Ukrainian Army commenced counter-offensive it needs all the more continuous supply and support from other countries. "Ukrainians are fighting back, they are no longer in defense, they constantly reclaim occupied territories. But, frankly speaking, it is a long-term process which demands all the aid free world can give. That is a reason we are meeting here today, " he said.
Ukraine Defence Contact Group was established by United States in March in Ramstein Air Base in response to Russian invasion of Ukraine. Works and discussions of the Group were supplemented by international donors conference in Copenhagen. Poland remains one of the most active donors of Ukraine, both in civilian and military dimensions. Polish supplies thus far are estimated at 1,7 billion dollars.
Polish support to Ukraine grows steadily since Russian aggression in 2014. As an expression of solidarity with our neighbors we provide them with military support using Polish Armed Forces' resources. Poland also widely involved itself in humanitarian aid to numerous Ukrainian refugees, who fled from war. Polish Armed Forces were actively taking part in projects aimed at transformation of Ukrainian security sector in bilateral and multilateral dimensions (on strategic, operational and tactical level).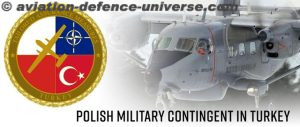 Significant point of Polish support to Ukraine was establishing the Command of LITPOLUKRBRIG in Lublin, named after Grand Hetman Konstanty Ostrogski. It is the only unit where Ukrainians join forces with NATO member countries on a daily basis. Ukrainian officers who were appointed to serve in LITPOLUKRBRIG carry out tasks up to the NATO procedures and standards, what then, upon their return home, they actively use these skills and experiences , also to  contribute to the  growth of interoperability between Ukrainian and NATO forces. LITPOLUKRBRIG also conducts commands' training of Ukrainian units.