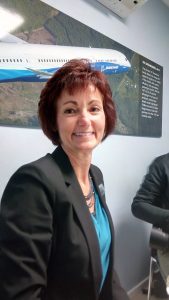 All set to create an ecosystem in India
By Sangeeta Saxena
Farnborough, UK. 15 Juy 2016. As  Boeing stepped from the first century into the second century, not only optimism ruled the roost but also a confidence amongst its ranks in the company's resolve to reiterate its positoon as a global manufacturer in the changing business environment . "Boeing company as a company when makes a promise it believes in keeping it," said Shelly Lavender , Head of Boeing Military Aircraft while meeting Indian journalists at the airshow for a round table discussion.
She stressed that there were no doubts to Super Hornet  being the leader and would be an asset to any air force in the world.  We are bullish about Super Hornet and do not  consider this opportunity in India to make it under Make in India programme  an extension of MMRCA. Twin vs Single engine is no debate at all. Second engine gives reliability and safety. We believe we have got the right solution. "
She complimented the approach of GOI. "They are asking for concepts first, will next want  Transfer of Technology and get the work done in India. Contract Management, Supplier Management, Engineering works, Quality assurance will be an entire value stream. They want from design  to delivering  the aircraft.  Minimum numbers are not to be speculated.  We believe the numbers will be there. And post delivery  market support, maintenance and training centres will also bee the requirement to be fulfilled.  Breadth depth and scale is needed in any business. And Boeing will be more than happy to create a complete ecosystem," she stated.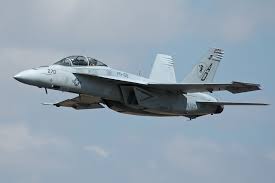 Super Hornet will have weapon systems from GE, Northrop and Raytheon and Boeing has new technology and innovative processes that apply.
Ecosystem of creating suppliers in India. 800 plus suppliers.  Talent to productivity to marketing of opportunity to commitment to India. "We deliver kits and assemble and then develop it over time. By the time it is some years and some aircraft the making in India will begin. And by the end of the delivery it will be truly made in India. Mahindra's commitment to making India a manufacturing hub, Boeing to match footsteps with Prime Minister Modi's Make in India dream will make this dream a reality," said Shelly.
Boeing is excited about having recently started its traing centre for C-17 pilots at Gurgaon in India. Of its 800 strong supplier base it has  awarded  Indian company Rossell Techsys as the  best supplier of the year which in addition to supplying also successfully carries out training modules for Boeing to certify workers and supervisors of different trades under the National Skills Development Council.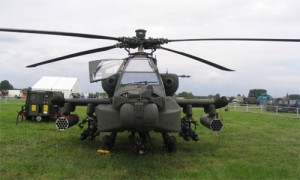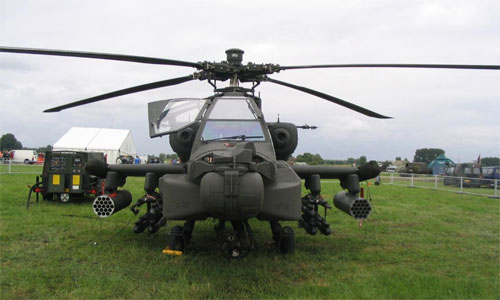 Though the news is old but the novelty is not over. Apache fuselage will now be made in India for a global market and Boeing is hopeful that in 2018 the first will roll off. Shelly explained that the know how and know what is not rocket science and will be absolutely able to be understood by the Indian manufacturing team. "Know why is to be substantial in business. Know how is  also not going to be difficult. There are established suppliers in India who are making parts and sub components today.  As you assemble the plane the work force gets to know how to make it and maintain , modify or upgrade. It will be a complete ecosystem we will establish. Tata will be doing the engineering designing, new tooling, supply chain management, contracts, manufacturing engineering, production control , testing , quality assurance and certification.  They will also have to be a part of systems integration, flight testing and certification.  This means an ecosystem will be complete and Make in India perfectly complied with. Initially a set of drawings will be handed over to them and changes against those drawings for fuselage can be made," she explained.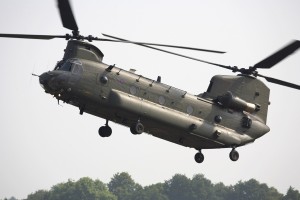 Boeing's has seen seven decades of steadfast relationship with India and it looks forward to many more as it enters its second century. With military business on the rise,  C-17 already in the Indian fleet, Apache and Chinook on the way, Apache fuselage to be made in India for a global market, the same JV to further expand to make aero structures, manned and unmanned systems –the list is long. Boeing setting up shop would also bring suppliers to the city and create not only employment opportunities but also a complete ecosystem for manufacturing. Shelly is positive that this will be a win-win situation for both India and US.