Bengaluru. 25 May 2020: With Contactless procedures and heightened safety measures in place, the Kempegowda International Airport,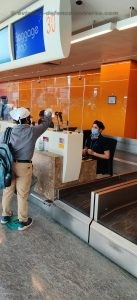 Bengaluru (K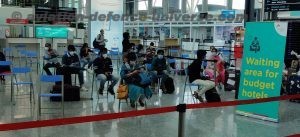 IAB or BLR Airport) resumed flights operations from May 25, 2020.
As on 1700 hrs on May 25, 2020, the BLR Airport registered a total of 74 Air Traffic Movements, including  43 departures and 31 arrivals.
The first flight to depart from BLR Airport was Air Asia to Ranchi at 0515 hrs and the first arrival was Indigo from Chennai at 0735 hrs.
A total of 74 flights were cancelled for the day. BLR Airport will continue to operate as per flight schedules.
The innovative contactless procedures and the stringent operating procedures introduced to mitigate the risk of COVID-19 transmission, ensured all passengers had a seamless airport experience.
Bangalore International Airport Limited (BIAL), operator of BLR Airport, will continue to work closely with various Government departments to ensure that air passengers adhere to the new Quarantine Policy.