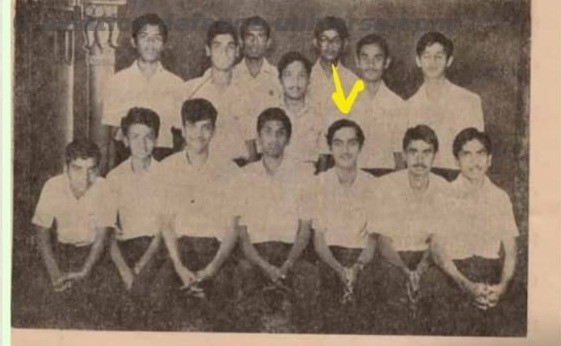 Air Marshal VR Chaudhari makes the alumni proud
The school no longer exists but the brotherhood amazes
By Sangeeta Saxena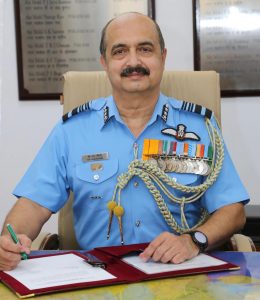 New Delhi. 21 September 2021. Pride would have been the emotion of every teacher and student at the BHEL Higher Secondary School, Ramachandrapuram, Hyderabad, today. Unfortunately the school closed down but the alumni is omnipresent making it's alma mater proud. The ex-students not only have a strong association but also have a very tenacious attachment towards the school with one and only one emotion, which is of an unyielding bond.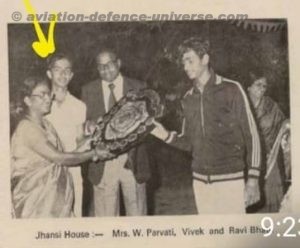 "We studied in the best school," is what every student reiterates and "we had the best teacher in Mrs. Y Padmavathy." Dynamic and imaginative leadership of Mrs. Y Padmavathy the legendary Principal of the school left a great mark on the children who studied here.
Unassuming and obscure beginnings with 25 students and three teachers in two rooms of the BHEL Training School the school started on 1st July 1964 . The three teachers Mrs Pasha Begum, Mrs JhansiLaxmibai and Mrs. Amal Rajan, joined two weeks later by Mrs. Y Padmavathy, not only nurtured the children of the BHEL Higher Secondary School, Ramachandrapuram, Hyderabad, but also left an impression of a life time on the young minds.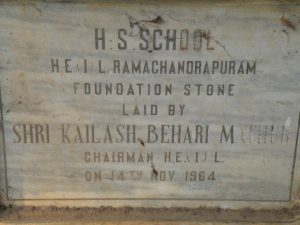 Those were not the days of career counselling sessions but the school with it's teachers who left their impressions on the minds of the children with perfect guidance, inimitable teaching and focus on the future technique, made the portals temples of learning indeed. BHEL Management which accorded all help to run the school efficiently, will also take immense pride in the boys and girls who left to become not only great professionals but landmark achievers too. Wish it could have continued to be able to keep the school functional.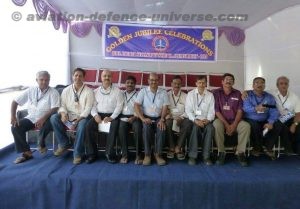 The alumni association makes it a point to meet every year at the location which was once their school. They make a backdrop of the building and perform a parade to remember and honour the academic institution which laid the foundations of their lives . Friends meet , seniors-juniors exchange notes on professional lives , all appreciate achievements of their school types and relive their school days.
Very rarely would a school in a civilian organisation have produced so many who grew up to don the uniform of the armed forces. The school has produced many such illustrious alumni and one of them Air Marshal VR Chaudhari is all set to become the next Chief of Indian Air Force. Yes we are talking about the school which mentored IAF's very soon to be Air Chief Marshal.