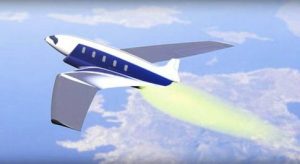 New Delhi. 25 April, 2016. New York to London (3,459 miles) → 11 minutes, New York to Paris (3,625 miles) →  12 minutes, New York to Tokyo (6,737 miles) → 22 minutes, New York to Dubai  (6,836 miles) → 22 minutes, New York to Shanghai (7,364 miles) → 24 minutes, New York to Hong Kong (8,040 miles) → 26 minutes, New York to Sydney (9,929 miles) → 32 minutes —– seems unbelievable but  could become a reality . And for the grandson of Joseph-Armand Bombardier, founder of Bombardier Inc. and Bombardier Recreational Products and inventor of the snowmobile, nothing is impossible. Whereas a nationalistic nostalgia comes fore as Antipode, is conceived in collaboration with Lunatic Koncepts founder Abhishek Roy, an Indian.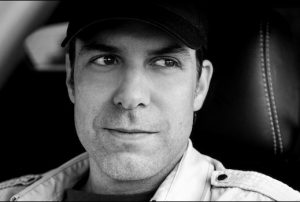 Charles Bombardier born in Valcourt, Canada began publishing his concepts online in March 2013. The concept designs Bombardier publishes range from cars, motorcycles, planes, and boats. Each design includes a narrative explaining Bombardier's reasoning for developing the idea and how the design works. Bombardier collaborates with multiple different designers who take his ideas into concepts. Bombardier does not patent his designs and publishes them on his website to gather feedback and improve his designs. The concepts are meant to attract the attention of potential investors and manufacturers and create potential business opportunities.
Antipode Supersonic Business Aircraft  is his hypersonic business aircraft concept designed to fly from New York to London in 11 minutes. Rocket boosters will initially lift the aircraft from the ground to an altitude of 12,000 m (40,000 ft) and propel it to Mach 5, when scramjets will ignite accelerating the aircraft up to Mach 24. A nozzle in the aircraft's nose will apply NASA's Long Penetration Mode concept to scoop-up air to cool the aircraft. In theory, it could carry up to ten passengers up to 12,430 miles in under an hour.
Bombardier began his career with Bombardier Inc. after graduation. In the 2000s he managed three development projects with Bombardier Recreational Products as engineer and production manager. Bombardier's first development project was the Traxter XL ATV, the first 4X4 straddle type all-terrain vehicle with a cargo box.The second vehicle Bombardier developed and produced was the Ski-Doo Elite Snowmobile, a luxury side-by-side snowmobile. In 2005, Bombardier was given the task to developed the BRP Can-Am Spyder Roadster. It was the first certified on-road motorcycle manufactured by BRP.