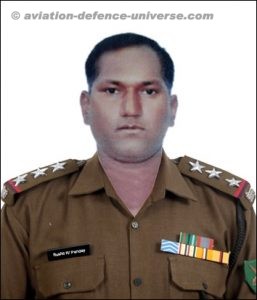 New Delhi, 25th JAN`2018. In recognition of the gallant action during various duties and distinguished/ meritorious service rendered by the Border Security Force personnel, the President of India is pleased to award 52 Medals which include 01 Police Medal for Gallantry (PMG), 05 President's Police Medal for Distinguished Services (PPMDS) and 46 Police Medal for Meritorious Services (PMMS) to the BSF personnel on the occasion of "REPUBLIC DAY- 2018".
---
PRESIDENT'S POLICE MEDAL FOR DISTINGUISHED SERVICE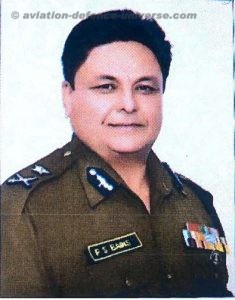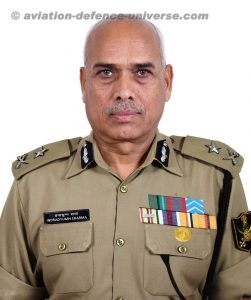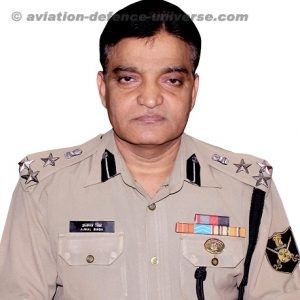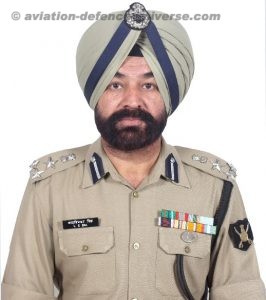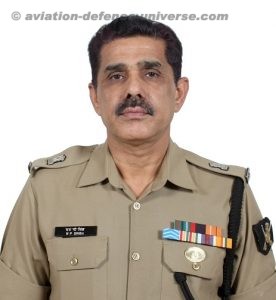 ---
THE POLICE MEDAL FOR GALLANTRY
The 24 Battalion Border Security Force, was deployed in highly Naxal infested areas of Kanker, Chhattisgarh in the year 2014.
On 23rd April, Company Operating Base (COB) Kaleshwar received an information that a group of hard core Naxals, armed with automatic weapons will visit the 'Mela', the annual fair around the 'Shaktipeeth', in the foot hills of Rowghat.
The BSF operations party did their homework and laid their cordon around mela. The raid party entered into Mela clandestinely with extreme caution.
After much effort, the raid party could spot a group of people with suspicious bearing. When they were challenged/ stopped for questioning, one of them trained his pistol, on the BSF ops team. The Naxal cocked his pistol and was ready to fire. Sensing the imminent fire fight and corresponding chaos resulting to collateral damage, Sub Inspector (now Inspector) Sushil Kumar Pandey sprung into action and single handed over powered the Naxal and snatched the loaded pistol, which was  US made, filled with 08 Rounds of 7.65mm caliber.
The extraordinary courage and gallant action shown by Sub Inspector (Now Inspector) Sushil Kumar Pandey not only let to the apprehension of hard core armed Naxal but also saved the precious lives of own troops as well as civilians.
In recognition of his conspicuous gallant action, presence of mind and devotion to duty exhibited during said operation, Sub Inspector (Now Inspector) Sushil Kumar Pandey has been awarded Police Medal for Gallantry.
List of PMMS Awardees
| | | | |
| --- | --- | --- | --- |
| S. No | Rank | Name | Remarks |
| 1. | DIG | SH DHANESHWAR KUMAR SHARMA | |
| 2. | COMDT | SH SAROJ KUMAR SINGH | |
| 3. | COMDT | SH PRITPAL SINGH BHATTI | |
| 4. | COMDT | SH PARAMJEET SINGH | |
| 5. | COMDT | SH HARINDER PAL SINGH SOHI | |
| 6. | COMDT | SH YOGENDRA SINGH RATHORE | |
| 7. | COMDT | SH VIKRAM KUNWAR | |
| 8. | COMDT | SH BHANU PRATAP SINGH CHAUHAN | |
| 9. | COMDT | SH KRISHNA MOHAN PRASAD | |
| 10. | COMDT | SH SHYAM LAL NEGI | |
| 11. | COMDT | SH AJAY LUTHRA | |
| 12. | COMDT | SH LALIT MOHAN SHARMA | |
| 13. | COMDT | SH MANOJ KARKI | |
| 14. | COMDT | SH VIDUR BHARDWAJ | |
| 15. | COMDT(MED) | DR (SMT) MANISHI DUBEY | |
| 16. | 2IC | SH SURINDER SINGH SAMBYAL | |
| 17. | DC | SH DHARM PAL SIMICK | |
| 18. | DC | SH KANWAR SAHIB  ANSAL | |
| 19. | DC | SH SHEO RAM KAPIL | |
| 20. | DC | SH SUGAR MARKI | |
| 21. | DC | SH YASHPAL SINGH CHAUHAN | |
| 22. | DC | SH SUSHIL KUMAR UPADHYAY | |
| 23. | DC | SH NARAYAN DASS SHARMA | |
| 24. | DC | SH PRATAP BHANU BHAKAR | |
| 25. | DC | SH AJAI SAHAI | |
| 26. | DC | SH P G MADHUSOODANAN | |
| 27. | DC | SH RAN VIJAY CHAND | |
| 28. | AC(MIN) | SH RAMESH KUMAR | |
| 29. | INSPR | RAM BINOD SINGH | |
| 30. | INSPR | HARENDER SINGH | |
| 31. | INSPR | SHARVAN KUMAR | |
| 32. | INSPR | MAHENDRA SINGH | |
| 33. | INSPR | SHATRUGHAN SINGH TOMAR | |
| 34. | INSPR | SANWAT KHAN | |
| 35. | INSPR | ABHAY SINGH | |
| 36. | INSPR | NAND KISHORE THAPLEEYAL | |
| 37. | INSPR | MOHAN SINGH | |
| 38. | INSPR | M RAVI | |
| 39. | SI/GD | HARBANS LAL | |
| 40. | SI(GD) | BALBIR SINGH | |
| 41. | SI/GD | AHIBARAN SINGH PAL | |
| 42. | SI/GD | PADAM SINGH | |
| 43. | SI/GD | SURESH KUMAR SHARMA | |
| 44. | SI/GD | SUBE SINGH | |
| 45. | CT/COOK | SUBHASH CHAND | |
| 46. | AC(MIN) | SHRI THANGIAH SOLLAMUTHU | |