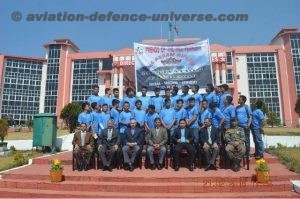 New Delhi, 26 Feb 2018. 46 Assam Rifles under the aegis of HQ 23 Sect AR/ IGAR (East) conducted the Assam Rifles Motivation Tour 2018 to Silchar, Shillong & Guwahati for 30 members of Mizo Zirlai Pawl, a Students NGO, from 19 to 25 February 2018. The tour was organised with an aim to increase social awareness among the youth of Mizoram and to acquaint them with Assam Rifles, Friends of the Hill People.
As part of the tour, members of MZP visited important cities of Silchar, Shillong and Guwahati. The participants interacted with Maj Gen RK Gupta, Additional Director General Assam Rifles who highlighted the role and contribution of Assam Rifles towards bringing peace and development in North Eastern states of India. MZP members paid homage to fallen heroes at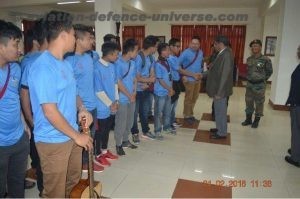 Assam Rifles WAR Memorial and witnessed glorious heritage of the oldest Para Military Force of the country at Assam Rifles Museum in Laitkor, Shillong besides visited places of social and tourist importance in Shillong, Cherapunjee and Guwahati.
The tour concluded in Aizawl, Mizoram on 25 February 2018 in a grand reception ceremony organised by 46 Assam Rifles. Participants of the tour and office bearers of MZP expressed gratitude for being rendered the excellent opportunity to get an insight into Assam Rifles as an organisation and to explore cultural heritage of neighbouring states of Assam & Meghalaya. They also expressed hope that such joint endeavours by Assam Rifles with students & youth of Mizoram shall always continue to strengthen national integration & unity.