New Delhi. 02 October 2023. As a part of the ongoing Swachchta Hi Sewa campaign 2023, Army Dental Centre Research and Referral, Delhi Cantt organised a special Swasth Mukh Swasth Shareer campaign on 02 Oct 2023. Participating in the Swachchta event, DGAFMS and Sr Col Comdt Army Medical Corps Lt Gen Daljit Singh emphasized the importance of good oral hygiene for good general health. He also gave away a token of appreciation to the Safai Mitras of the Army Dental Centre R&R and a Swachchta Pledge was taken by all.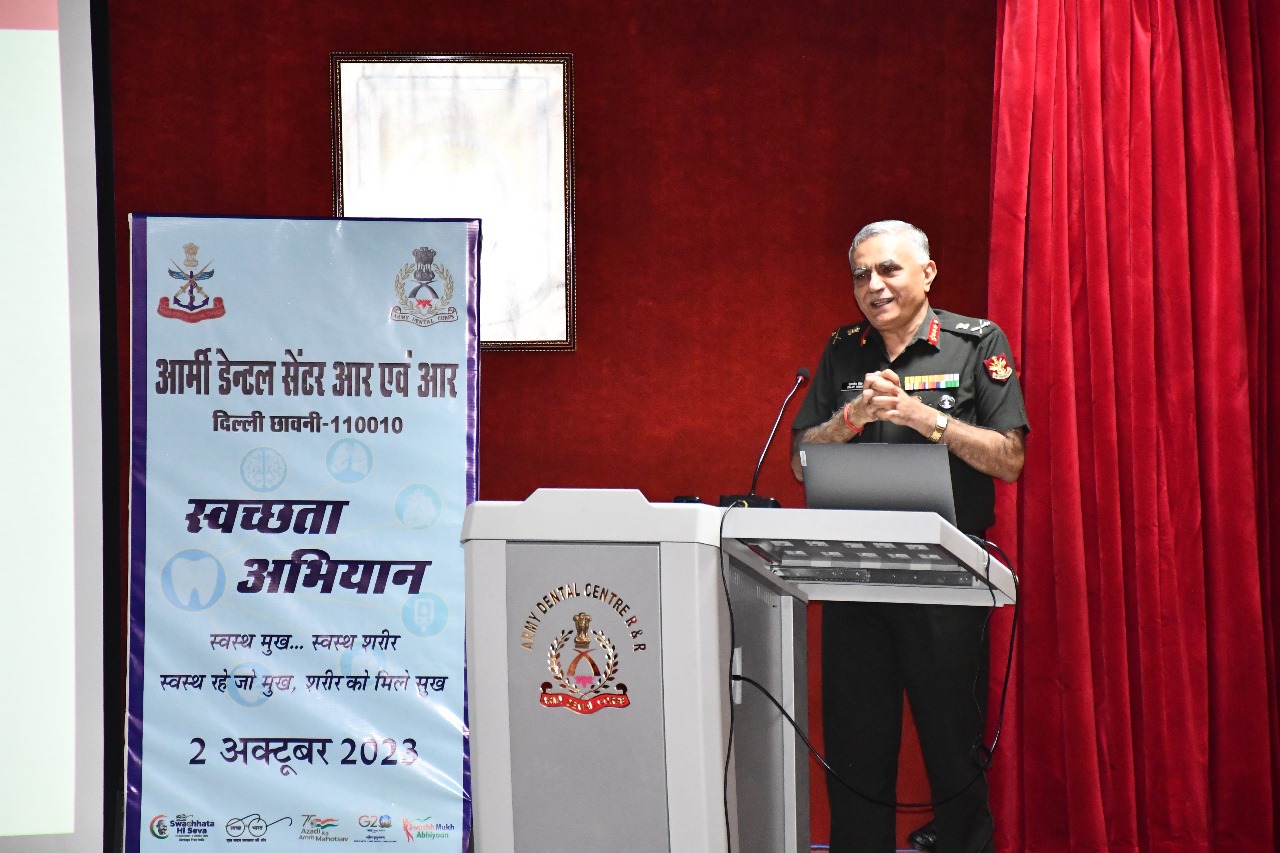 As an initiative to promote oral health awareness, an E-poster competition was held for para dental staff in both English and Hindi. Posters based on the theme 'Swasth Mukh Swasth Shareer' emphasizing the role of oral health influencing general health and a painting competition for children on the same theme was also organized. The winners were awarded by Joint Secretary (Medical) MoD, Sri Mayank Tiwari.
During the event, DGDS & Col Comdt Army Dental Corps Lt Gen Satish R Iyer described the activities of 38 Dental Units of the Armed Forces pan India.
Earlier, an engagement with the civil population by way of dental screening and oral health education camp was conducted on 01 Oct 2023. It was attended by local residents who were screened for various oral diseases and counselled on the importance of good oral health for maintaining a healthy life.