The love affair between the PM and the Pakistan Army seems to be in turbulence
By Jai Kumar Verma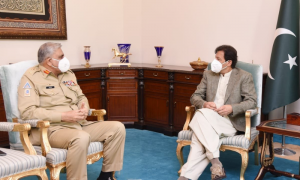 New Delhi. 27 May 2021. Pakistan was created in 1947 and after that 22 men and women including Imran Khan took oath of Prime Minister in the country. However no Prime Minister, including Nawaz Sharif who became Prime Minster thrice could complete his tenure. Imran Khan became Prime Minister on 18 August 2018 as he was supported by powerful Chief of the Army Staff General Qamar Javed Bajwa. In Pakistan army is the strongest institution and there is a saying that most countries have an army, but Pakistan's army has a country.
There are reports that differences are cropping up between General Bajwa and Imran Khan on several issues including Imran Khan's handling of relations with Riyadh. General Bajwa visited Saudi Arabia prior to the three-day visit of Imran Khan. The fundamental reason of these visits was to restore the close relations between both the countries. It is an open secret that a strain is visible between the two nations starting from 2015 when Pakistan refused to send troops to Yemen to fight along with Saudi Arabia. Riyadh was also not happy as Islamabad was developing close relationship with Turkey and Malaysia. In 2019 Pakistan was forced to abstain from a summit of Muslim leaders in Malaysia. Riyadh forced Pakistan to return USD 3 billion when Pakistan Foreign Minister Shah Mahmood Qureshi criticised Saudi Arabia for not calling the meeting of Organisation of Islamic Cooperation (OIC) foreign ministers on Kashmir. Pakistan was also unhappy as close relations were developing between Saudi Arabia and India.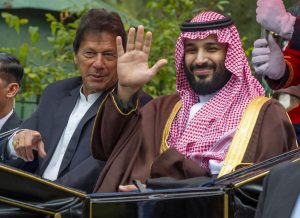 Meanwhile Saudi Arabia was also side-lined by U.S. President Joe Biden who is more concerned about human right issues than his predecessor. Hence Mohammed Bin Salman Crown Prince of Saudi Arabia invited Imran Khan to visit the kingdom. Pakistan's economy is on ventilator hence the invitation to visit Riyadh was important for Imran Khan , as in past Saudi Arabia extended financial assistance to Pakistan on several occasions.
Pakistan army was pressing hard to Imran Khan to bring back cordial relations with Saudi Arabia and for that matter first General Bajwa visited the kingdom, and Lieutenant General (Retd) Bilal Akbar was appointed as a new ambassador in Saudi Arabia to refurbish the ties between both the countries.
Meanwhile Jahangir Tareen an important leader of Pakistan Tehreek-e-Insaf (PTI) constituted a new parliamentary group in the party. He asserted that Punjab government is acting against his supporters. Foreign Minister Qureshi while speaking to PTI workers in New York strongly criticised Jahangir Tareen as well as the persons who are supporting him. The rebel leader has support of one federal minister, two provincial ministers in Punjab, one federal parliamentary secretary and five parliamentary secretaries in Punjab besides several others.
At present Imran Khan is facing several problems and the revolt from Jahangir Tareen may augment his trouble hence he held a meeting of PTI's core committee on 23rd May. The meeting discussed several issues including economic, political as well as international relations however the main issue was how to handle the situation arose because of the formation of a separate group by Tareen.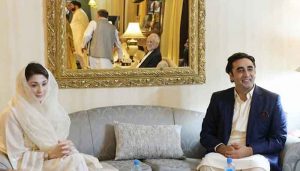 The leaders of 11 major opposition parties constituted the Pakistan Democratic Movement (PDM) in September 2020 and organised several anti-Imran government demonstrations in the country. The PDM emerged as a major threat to Imran government. In fact, sometime back Pakistan People's Party (PPP) Chairman Bilawal Bhutto and PML(N) Vice President Maryam Nawaz stated that the days of Imran government are numbered, and he will not be able to complete his term. Maryam Nawaz declared that Imran Khan is adopting questionable means to save his regime. PDM chief Maulana Fazlur Rehman contended that Imran Khan would not succeed if he "takes a vote of confidence directly from the people".
The far-right political party, Tehreek-e-Labbaik Pakistan (TLP) organised anti-France demonstrations in the country and during demonstrations in Lahore it took 11 policemen as hostage and more than 500 policemen were injured. The TLP placed four demands which included the expulsion of French ambassador, removal of the ban on TLP, release of party chief Saad Rizvi and all-party workers and withdrawal of FIRs against party workers. The TLP organised massive demonstrations but Imran government could not expel the French ambassador as it would hurt Pakistan relations with France as well as with other European Union countries. Hence the government banned the TLP but it damaged government image as the hardliners and Islamic fanatics extended full support to banned TLP and Imran government also promised to fulfil their demands. Analysts claim that Imran had to ban the TLP because of pressure from General Bajwa.

The reports are percolating from Pakistan that dominant General Bajwa is unhappy on the deteriorating economic condition of the country, worsening law and order situation and lessening world support of Pakistan including assistance on Kashmir issue. Army chief also believes that the present civil administration failed to deal with Financial Action Task Force (FATF) as the country is in 'grey list' since June 2018 and now FATF is threatening to put it in "black list."
At present Pakistan's economy is on the rocks as the country is not receiving financial assistance from Saudi Arabia, UAE, and other Middle Eastern Countries. United States which was always donating money to Pakistan is reluctant to help. Chinese gives loan on quite stringent terms and if the country fails to return the credit, they occupy the area. China occupied Hambantota port in Sri Lanka as well as Gwadar port in Balochistan.
There are also reports that U.S. wants an airbase in Pakistan as it is determined to evict all its forces from Afghanistan and in case situation becomes difficult in Afghanistan U.S. may force to launch air attacks on rebel forces. Hence U.S. needs airbase, the Pakistan army is more than willing to give the airbase while Imran government is hesitating.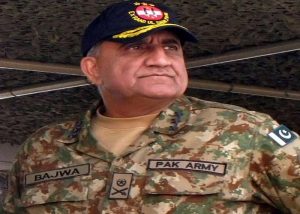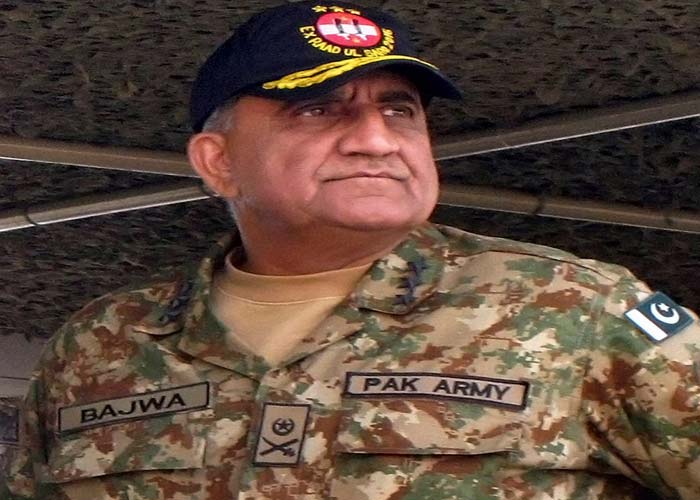 In view of perilous economic condition General Bajwa overtly wanted to mend relations with India hence UAE which has close relations with both the countries facilitated the meetings. The senior intelligence officers of both the countries met at Dubai and surprisingly the armies of both India and Pakistan announced the reaffirmation of a 2003 ceasefire agreement. General Bajwa also reiterated that both countries should "bury the past". From Pakistan side all the initiatives were taken by the army while Imran was not happy as was insistent that India should restore the conditions prior to 5 August 2019 and article 370 should be restored in Kashmir.
There are also reports that Pakistan People's Party (PPP) leaders are contacting ISI officials and trying to get their assistance to overthrow Prime Minister Imran Khan's government. The analysts claim that the MPs of ruling party are also clandestinely contacting PPP leadership and assured their support. All these circumstances are against Imran government and it appears that he will not succeed in completing his full term.
(Jai Kumar Verma is a Delhi-based strategic analyst and member of United Services Institute of India and Institute for Defence Studies and Analyses. The views in the article are solely the author's. He can be contacted at [email protected])