Montreal, Canada. 06 June 2020. Thibaut Trancart is appointed to the position of Managing Director, Defence & Security for CAE Middle East region.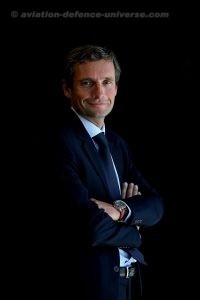 As the new Managing Director, Thibaut will be based in Abu Dhabi, United Arab Emirates (UAE) and will be responsible for overseeing CAE's Defence & Security team in the Middle East and guide them in meeting the business and growth objectives of the region. Thibaut will focus on strengthening our relationships with governments in the region as well as key original equipment manufacturers (OEMs) to further develop CAE's pipeline of opportunities and position the company to win new business in the Middle East.
Prior to joining CAE, Thibaut held various positions within Thales over the past 20 years. He initially worked in Sales & Marketing and then progressed into several management positions at Thales, including Managing Director in Libya and Vice President/General Manager in the UAE. After his tenure in the Middle East, Thibaut returned to France and most recently served as Vice President and Deputy General Manager for the Intelligence, Surveillance, and Reconnaissance (ISR) business unit of the Thales Group.
Thibaut is a graduate of the SKEMA Management School in France and holds a Master's Degree in Industrial & Program Management. In addition, he has a dual graduation in International Business Management from SKEMA in France and the Copenhagen Business School in Denmark.