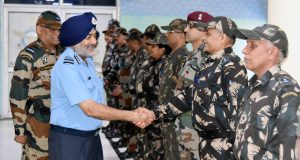 New Delhi. 29 March 2019. Air Marshal RKS Shera, Air Officer Commanding-in-Chief, Maintenance Command, Indian Air Force visited Air Force Station Tughlakabad, Base Repair Depot (BRD) under Maintenance Command.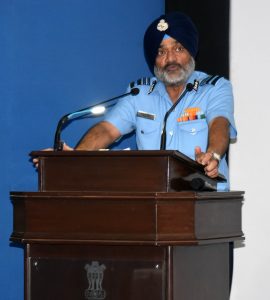 The Air Marshal was introduced to the key personnel of the Depot by Air Commodore RL Narayanan, Air Officer Commanding (AOC), Air Force Station Tughlakabad . During the course of visit, AOC-in-C visited various Production Wings, Calibration facilities, Logistics sites, Lodger units and other vital installations. During his interaction with Depot personnel, he appreciated the commitment, sense of purpose and quality of work displayed by them in ensuring high serviceability of the equipment towards operational preparedness of the field units. He also emphasized on the need to focus on indigenisation efforts so as to achieve self-reliance, while ensuring reliability and quality of production.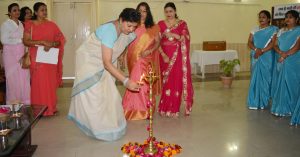 He was accompanied by Mrs. Jaspreet Shera, President Air Force Wives Welfare Association (Regional) President AFWWA (Regional) who attended the AFWWA meeting where she interacted with Sanginis. During her visit to SMC, Play School and other AFWWA (L) ventures, she expressed her appreciation for the whole hearted involvement of Sanginis in all their endeavors.