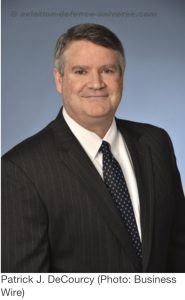 Pittsburgh. 07 August 2019. Patrick J. DeCourcy, Senior Vice-President, Finance and CFO at ATI since 2013, has announced intention to retire next year after a prosperous journey in the company, Patrick will leave his chair from Allegheny Technologies on 31 March 2020 after his successor will take charge in the office, until then he will serve the company's CFO.
"It has been an honor and a privilege to serve as CFO for the past six years. I have enjoyed working with all of the dedicated ATI team members over my career and I wish the company continued success," asserted Decourcy.
Robert S. Wetherbee, President & CEO at Allegheny Technologies Incorporation, asserted, "Pat has been a steadfast and highly respected member of ATI's senior leadership team, contributing significantly to the Company's successful navigation of a transformational business period. On behalf of the entire team, I want to thank Pat for his leadership and service to ATI. I am confident that Pat's many achievements as CFO, including development of a strong financial team and relentless focus on balance sheet improvements, will continue to provide a foundation for our strategic initiatives well into the future. We wish Pat all the best in his upcoming retirement."
Now company is looking vigorously for its next CFO.