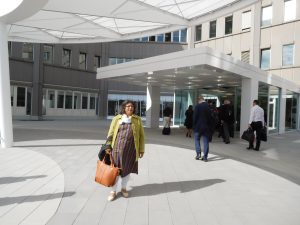 By Sangeeta Saxena
Munich. 20 June 2016. When eighty plus journalists reached Munich to attend the Trade Media Briefing of Airbus Defence & Space , there was an air of expectancy. They were all looking forward to a new idea and the new venues. The idea of visiting the Helicopter facility at Donauwörth, Germany and seeing for themselves  the Airbus Defence & Space Head Quarters in Ottobrunn Munich which is  famous for making solar panels for satellites, the design, development and manufacturing of rocket engines and thrust chambers for the Ariane 5 launch vehicle and  NASA's James Webb Space Telescope uses a Near Infrared Spectrograph, which was built in Ottobrunn and is capable of detecting the faintest radiation from the most distant galaxies.
The Airbus Defence and Space headquarters is in the little away from the city picturesque  Ottobrunn, in  the south-east of Munich, a site the aviation enthusiasts know stretches back over several decades and brings to mind famous names like Bölkow, Messerschmitt and DaimlerChrysler Aerospace and is today home to Airbus Defence and Space GmbH, the German part of AIRBUS Group' space division.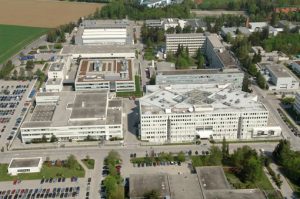 The site is primarily responsible for manufacturing space propulsion systems and satellite subsystems for telecommunications, navigation and Earth observation. It is a leading producer of satellite attitude control systems, as well as solar arrays, which function as ultra-light "power stations" and supply modern satellites with energy.  The company and its local subsidiaries also play a major role in the construction and operation of SATCOMBw Stage 2, the satellite communications system for the German Armed Forces.
Using €10M euros  in a joint-collaboration with Airbus & the Bavarian local government,  Technology university München built a 1500 square metre Algae facility on their Ottobrunn campus. This facility was complete with lab and LED-climate control system, able to simulate growth conditions from all over the world. It has built a unique global-climate simulating Algal plant on the Ludwig Bölkow Campus in Ottobrunn (Bavaria). Able to cultivate algal strains from all over the world, the research team hopes this will allow them to study and discover new types to be exploited by Biotechs for biofuel production, which is of high interest to Aviation companies such as Airbus, alongside other renewable energy-focused industries in Germany.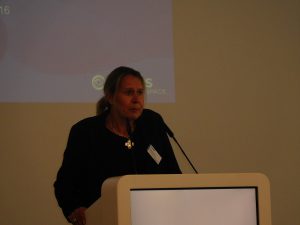 Airbus Group expanded  its research site here by signing an agreement to a establish a new 3D printing centre called "Aerospace Factory". This is  in addition to housing  its new material research laboratory at the E-Aircraft System House and the partnership with Siemens in the field of electric flight. It may be just the place to mention that Munich is also the city of  Siemens , the international technology giant.
This Aerospace Factory researches  and develops innovative production methods for the aerospace industry. Additive manufacturing enables them to produce components with highly complex geometries that are both light and extremely stable.
The declaration of intent for the 3D printing centre at Ludwig Bolköw Campus was signed by Airbus Safran Launchers, engine manufacturer MTU Aero Engines, 3D printer manufacturer EOS GmbH, Airbus Group Innovations, Fraunhofer Development Center for X-ray Technology, Airbus subsidiary APWorks, Industrieanlagen-Betriebsgesellschft mbH, Airbus Endowed Chair for Integrative Simulation and Engineering of Materials and Processes of the University of Bremen and the visual prototyping solutions company ESI Group.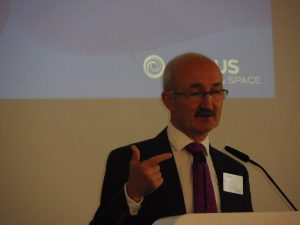 Some of Airbus Group's support functions also have offices in Ottobrunn, such as human resources, finance, communication, information management and others. And all this in Munich which  was  Germany's most liveable city and the world's fourth most liveable city in 2015!
The Airbus TMB 2016 promises to be not only interesting but also knowledgeable as it gets many new facets to the aviation journalists' insight on Airbus as a group.