The long awaited signature paves way for action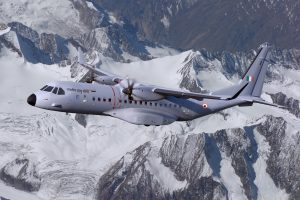 By Sangeeta Saxena
New Delhi. 24 September 2021. Not only is the wait finally over but the jinx the European aerospace major Airbus always denied but close followers felt existed in India, has broken. Recently when the Cabinet Committee on Security approved the procurement of fifty six C-295MW transport aircraft from Airbus Defence and Space S.A., Spain for the Indian Air Force, well wishers crossed the fingers and prayed for no slips between the cup and the lip this time, for Airbus. And today an official statement by the OEM informed that the contractual agreement has been signed. The IAF becomes the 35th C295 operator worldwide, with the programme reaching 278 aircraft, 200 of which are already in operation and have booked more than half a million flight-hours.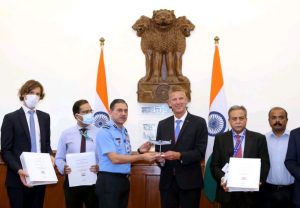 Under the contractual agreement, Airbus will deliver the first 16 aircraft in 'fly-away' condition from its final assembly line in Seville, Spain. The subsequent 40 aircraft will be manufactured and assembled by the Tata Advanced Systems (TASL) in India as part of an industrial partnership between the two companies. The first sixteen aircraft will be delivered in flyaway condition from Spain within 48 months of signing of the contract and forty aircraft will be manufactured in India by TATA Consortium within ten years of signing of the contract. This means that by September 2026 the first squadron of C- 295 should be operative and flying in the Indian skies. All the IAF C295s will be handed over in transport configuration and equipped with an indigenous Electronic Warfare Suite. Keeping in mind TASL's location in Hyderabad there should be no prizes for guessing the location of the manufacturing line to be the Telangana state capital.
"This contract will support the further development of India's aerospace ecosystem, bringing investment and 15,000 skilled direct jobs and 10,000 indirect positions over the coming 10 years," said Michael Schoellhorn, CEO of Airbus Defence and Space. "The C295 has proven again as the segment leader, and with the addition of India as a new operator, the type will enlarge its footprint even more, not only on the operational aspects but on its own industrial and technological development".
'Make in India' is at the heart of Airbus strategy in India, with the company constantly increasing the country's contribution to its global product portfolio. The C295 programme will see Airbus bring its complete bouquet of world-class aircraft manufacturing and servicing to India in collaboration with our industrial partners, including the Tatas and leading defence public sector units such as Bharat Electronics Ltd. and Bharat Dynamics Ltd, as well as private Micro, Small and Medium Enterprises.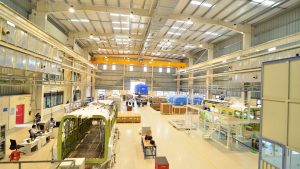 Sukaran Singh, Managing Director and Chief Executive Officer, Tata Advanced Systems Limited, said, "This is a moment of pride for Tatas and a milestone for the Indian military manufacturing ecosystem. For the first time, an Indian private company will be wholly manufacturing an aircraft in India. This endeavour demonstrates Tata Advanced Systems' capabilities as a defence manufacturer to build globally competitive complex platforms in India."
With a proven capability of operating from short or unprepared airstrips, the C295 is used for tactical transport of up to 71 troops or 50 paratroopers, and for logistic operations to locations that are not accessible to current heavier aircraft. It can airdrop paratroops and loads, and also be used for casualty or medical evacuation (medevac), as demonstrated during the COVID-19 crisis, using either basic litters or mobile intensive care units (ICU) with life support equipment. The aircraft can perform special missions as well as disaster response and maritime patrol duties.
The programme will provide major boost to the `Atmanirbhar Bharat Abhiyan' of the Government as it offers a unique opportunity for the Indian Private Sector to enter into technology intensive and highly competitive aviation Industry. The project will augment domestic aviation manufacturing resulting in reduced import dependence and expected increase in exports.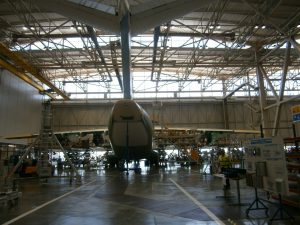 A large number of detail parts, sub-assemblies and major component assemblies of aero structure are scheduled to be manufactured in India. The programme will act as a catalyst in employment generation in the aerospace ecosystem of the country and is expected to generate 600 highly skilled jobs directly, over 3000 indirect jobs and an additional 3000 medium skill employment opportunities with more than 42.5 lakh man hours of work within the aerospace and defence sector of India. It will involve development of specialized infrastructure in form of hangars, buildings, aprons and taxiway. During the process of manufacturing in India, it is expected that all the suppliers of TATA Consortium who will be involved in special processes will gain and maintain globally recognized National Aerospace and Defence Contractors Accreditation Program (NADCAP) accreditation.
Before completion of deliveries, 'D' Level servicing facility (MRO) for C-295MW aircraft are scheduled to be setup in India. It is expected that this facility will act as a regional MRO hub for various variants of C-295 aircraft. In addition, the OEM will also discharge its offset obligations through direct purchase of eligible products and Services from Indian Offset Partners giving further boost to economy.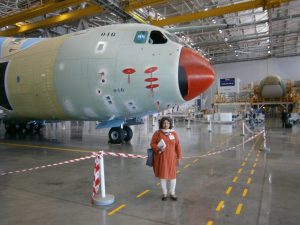 Lets take a peep into history. The story began in July 2012 and ended in September 2021. India's defence ministry gave its nod July 23 for an Indian Air Force (IAF) plan to buy 56 transport planes worth $2.4 billion to augment its cargo fleet. The Defence Acquisition Council (DAC), headed by the then Defence Minister A.K. Antony, met to clear the proposal. The requirement was just the same. 56 transport planes are required by the IAF to replace its ageing Avro planes fleet and the defence ministry will issue a global tender for procuring the same, they said, adding that only the first 16 planes under the deal will be directly procured from the vendor. The deal winner will have to tie-up with an Indian private or a public sector firm to acquire components for manufacturing the rest 40 planes. It may be recalled that the DAC also cleared the creation of the Defence Offsets Management Agency (DOMA) in place of the existing Defence Offsets Facilitation Agency (DOFA). The new agency will now be under the defence production department, they said.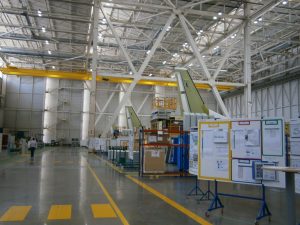 Among the new offsets policy guidelines approved included transfer of technology and critical technologies as eligible defence offsets, a policy under which any foreign firm winning an Indian defence contract worth over $60 million will have to plough back a minimum of 30 percent of the deal back in Indian defence, aerospace and homeland security industries and training. And as the government at the centre changed and 7, Race Course Road became the hub for first Make in India and then Atmanirbhar Bharat, Strategic Partnership model became the buzz phrase and Transfer of Technology and Off sets Clause got an expansive meaning of Make in India for India and the world.