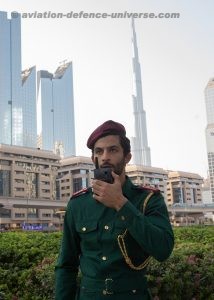 Dubai, United Arab Emirates, 9 December 2019 – Airbus is showcasing their end-to-end mission critical technology at the Crime Prevention International Conference (CPIC), starting today till the 10th of December and taking place in Dubai.
The leading provider of secure communication and collaboration solutions is marking its participation at the event with its Tactilon Agnet 500; a modern, scalable, and flexible collaboration solution which is ideal for group communications.
Tactilon Agnet, is a state-of-the-art push-to-talk application and platform based on 3GPP standards. It features secure and reliable individual or group video, voice, data, and messaging services. The platform also enables the incorporation of state-of-the-art, Airbus-certified, professional applications on ruggedized smartphones and devices like Airbus's Tactilon Dabat, therefore widening the scope of mission-critical and business-critical use.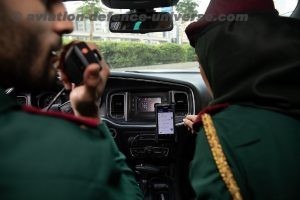 Demonstrations of such possibilities include face recognition and Automatic number plate recognition (ANPR) features. The face recognition application can be used on the field to identify or verify an individual by analyzing patterns based on person's facial contours, supported by a common user interface.
Airbus is also demonstrating how the Automatic number plate recognition feature can be used and implemented. The Tactilon Agnet-compatible application is an essential public safety application supported by an Intelligent Transportation System (ITS) which allows car surveillance, database searching, and information analysis (colour, car model etc.) through captured images.
"Dubai has established itself as a benchmark for urban safety; while the city continues to set global standards for crime prevention. At Airbus we provide secure technology solutions which benefit users in their mission and business-critical operations in the region, and around the World. Our participation in this event is focused on sharing and disseminating experience and knowledge of best practices in preventing crime and hence increasing the safety and security in the UAE. We provide the key to crime prevention by evaluating information and developing solutions that allow first responders to gain in efficiency." commented Andrew Forbes, Head of Middle East and North Africa region for Secure Land Communications at Airbus.