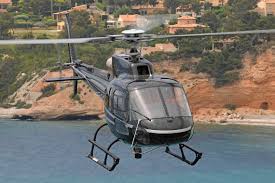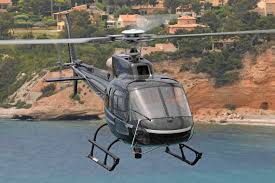 New Delhi, 12 June 2017 . Airbus Helicopters has signed its first HCare Smart contract with Fishtail in Nepal. Under the contract, two H125 helicopters operated by Fishtail Air will be covered by Airbus' HCare program for a period of five years. The contract covers both scheduled and un-scheduled events providing all necessary support to the operator to carry out its operations safely, efficiently and cost-effectively. Under the contract Fishtail Air is entitled for a full Material Management service backed by a part availability commitment.
Suman Pandey, CEO of Fishtail Air said, "After being the first company to introduce the H125 in Nepal, we will be the first to benefit from the HCare Smart program in the country. We can now focus on the operations to answer the growing demand for helicopter services in Nepal, while also ensuring high maintenance standards together with Airbus."
The contract further strengthens Airbus' long standing partnership with the Nepalese aviation major which operates 20 H125 helicopters in the country.
"Airbus Helicopters is proud of its long-standing collaboration with Fishtail Air," said Philippe Monteux, Head of South East Asia Pacific, Airbus Helicopters. "We are committed to Nepal where around 25 Airbus' helicopters are flying in an operationally demanding environment. We believe in the value that HCare program brings in terms of safety and fleet availability."