Tel-a-Viv. 03 March 2022. Aeronautics Group a provider of integrated turnkey solutions based on unmanned systems platforms, payloads and communications for defense and HLS markets – will present its Orbiter 4 Small Tactical UAS and Orbiter 1K Loitering Munition UAS, at DEFEXPO 2022 , Hall 7, Rafael's Stand R20
Here's the list of products and their features:
Orbiter 1K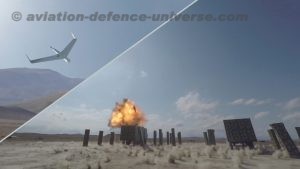 The Orbiter 1K Loitering munition is designed for loitering attacking, missions against soft-shell and human targets.
It carries a warhead of more than 3 kg with advanced guidance capabilities, to ensure high precision, lethality and low collateral effects.
The Orbiter 1K loitering munition system is based on Aeronautics' mature, combat-proven Orbiter 2B MiniUAS and therefore presents outstanding performances of mission range and endurance.
Moreover, once launched, whenever the situation in-theater requires, the Orbiter 1K can abort the mission and recover safely, in order to the preserve the UAV and avoid expending it unnecessarily.
The unique advantages of the Orbiter 1K system creates high level of operational flexibility and provides extraordinary operational advantages for its category.
Main applications include – loitering munition missions with ISR capabilities, special operation forces and infantry missions, support and protection of mobile/stationary ground forces, border security – immediate loitering solution engaging threats, loitering solution for coastal ISR, naval special operations raid, offshore facilities security and Forward Operation Base (FOB) protection.
Orbiter 4 Small Tactical UAS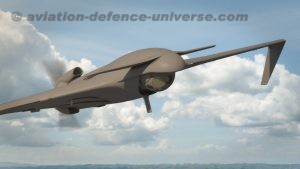 The Orbiter 4 STUAS is an advanced multi-mission platform with extraordinary and versatile carrier, mission and endurance capabilities.
Orbiter 4 STUAS delivers top mission performance with its lightest, most versatile and most advanced covert platform available today, for both land and maritime operations.
The UAV can simultaneously carry multiple payloads, extending its ISTAR capabilities. With its ease-of-use, low logistical footprint and small crew of 3 personnel, Orbiter 4, the runway-free aircraft suits all operational needs.
 Orbiter 4 builds on the successful system design of the Orbiter 3 STUAS, with its advanced avionics, communications and ground control features and applications. The acclaimed legacy capabilities of the field-proven Orbiter UAS family remain.
 Measure for measure, Orbiter 4 will deliver the same capabilities as the tactical platforms operational today, but with better endurance, serviceability, operational flexibility and cost-effectiveness.
ORBITER 2 MAUS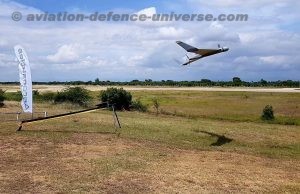 The mature and combat-proven Orbiter Mini UAS is part of Aeronautics Orbiter UAS family. This compact and lightweight system is designed for ease of use by the military forces and security agents, providing efficient operational solutions for tactical missions.
The Orbiter 2 platform has proven top performance and high reliability, providing lifesaving support in conflict zones worldwide.
In the maritime configuration, Orbiter MUAS provides maritime surveillance, reconnaissance and target acquisition solution for small naval vessels operating maritime security and naval warfare missions.
The system and proprietary control software are compliant with NATO STANAG such as 4586 and 4609.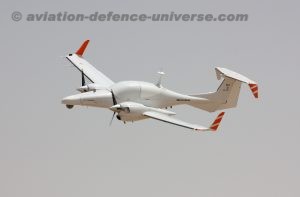 Dominator XP Medium Altitude Long Endurance (MALE) UAS
The powerful Dominator XP Medium Altitude Long Endurance (MALE) UAS is designed to carry multiple large payloads and to perform tactical and strategic, long-range BLOS missions.
Dominator XP is capable of all-weather and denied-GPS operation for strategic ISR, maritime surveillance, and homeland security missions.
The maritime Dominator configuration offers the additional capability of under-water detection combined with traditional sea surveillance.