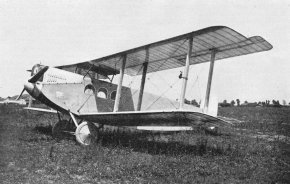 New Delhi. 17 March 2019. Aero Vodochody  has entered its hundredth year of existence. A history of manufacturing of aircraft for military , civil and training purpose which started in February 1919, just after the foundation of independent Czechoslovakia has produced around 11 thousand aircraft.
From the very beginning, Aero focused on the development and production of aircraft and aircraft parts, as well as aircraft repairs. Already in 1919, Aero launched its first in-house produced aircraft, the Aero A-1. Soon, the Ministry of Defence ordered mass production of the aircraft, designed for military pilot training.
During 1920's and 1930's, the company expanded both in production and in product scale. Starting from a family of reconnaissance, bomber and training biplanes A-11 and A-12, followed by advanced bombers and trainers, civil transport aircraft used among others by the freshly founded Czechoslovak State Airlines, to several types of aircraft produced under foreign license. Czechoslovak military pilots soon became famous for breaking records and winning races in aircraft made in Aero.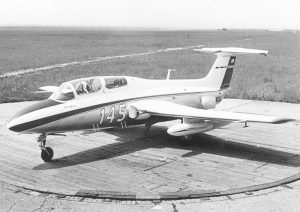 The enhanced capabilities of the company were fully utilised and later developed during the German occupation, when Aero produced Focke-Wulf Fw 189 and Siebel Si 204 for the Luftwaffe. Immediately after the war ended, the nationalised Aero continued in the production and repairs of aircraft and manufactured modified German aircraft types for the Czechoslovak Air Force as well as civil aviation. Shortly after the war, a new remarkable indigenous type had been introduced – the high-performance, twin-engine, all-metal Aero 45 four-seater.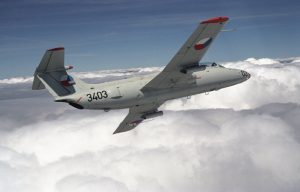 In 1953, jet age started for Aero. The company moved to Vodochody, north of Prague, where it built the plant designed for serial production of jet aircraft starting with MiG-15 built under license for the Soviet union and its satellites. In the following decades, Aero also produced MiG-19 and MiG-21. But already in 1950's, Aero designed its first jet trainer – L-29 Delfin, which made its first flight in April 1959. Two years later, the L-29 won comparative testing of three different prototypes and was declared the most suitable trainer for Eastern Bloc countries. In the next ten years, Aero produced over 3,600 L-29s. But at the same time, the company already worked on the next generation jet aircraft – the legendary L-39 Albatros.
Since 2000, Aero is also participating in many international projects, both as a pure manufacturer, for example in production of Black Hawk helicopters and in now terminated project of S-76 helicopters for Sikorsky/Lockheed Martin; and as a risk-sharing partner, for example to Embraer in KC-390 project and to Bombardier in CSeries, recently transformed to Airbus A220 aircraft. But the main focus of the company is now a family of its proprietary jet aircraft led by the L-39NG product.
In 1919 Aero – továrna létadel (Aero – Aircraft Factory ) was founded in Prague and in the same year first in-house designed military training aircraft A-1 was made. In 1921 A-10, first in-house designed civil airliner was built which was followed by A-11 family of successful military biplanes (bomber and reconnaissance) in 1923. Two years hence in 1925 De Havilland DH-50 airliner was produced under British license and deviating a little from its plans in 1929 A-34 "Blackbird", first of sport and training light biplanes family was made. In 1932 A-100 family, military biplane (bomber and reconnaissance)was made and in 1937 MB-200 all-metal bomber produced under French license (Marcel Bloch).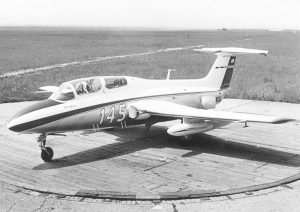 In 1938 A-304 twin-engine low wing military aircraft and A-300 twin-engine low wing bomber were produced , followed by C4/C-104 (Bucker Bu-131 Jungmann) training and aerobatic biplane in 1939. Four years hence in 1943 C-3 (Siebel Si-204D) twin-engine military aircraft was made followed by Ae-45 twin-engine civil aircraft in 1947.
In 1953 Aero moved from Prague to new facilities in Vodochody. A year later in 1954 Maiden flight of MiG-15 jet fighter built under Soviet license (3,405 aircraft delivered 1954-1962) took off from here. 1958 Maiden flight of MiG-19 Farmer supersonic fighter built by Aero under Soviet license (103 aircraft delivered 1958-1962) took off from here too.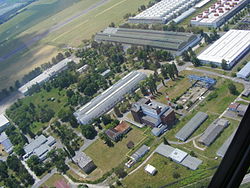 1959 saw the maiden flight of L-29 Delfin (Dolphin), first in-house designed jet trainer (3,500 aircraft delivered 1963-1974). 1962 saw another maiden flight of MiG-21 Fishbed supersonic fighter built by Aero under Soviet license (194 aircraft delivered 1962-1972). 1968 Vodochody saw the maiden flight of L-39 Albatros in-house designed jet trainer (more than 2,900 aircraft delivered 1971-1999).
A leap of eighteen years saw the 1986 Maiden flight of L-39MS in-house jet trainer, for export designated L-59 Super Albatros (60 aircraft delivered 1992-1996). And post this in 1997 Maiden flight of L-159 advanced light combat aircraft (72 aircraft delivered to Czech Air Force, since 2014 serving in the Iraqi Air Force and operated by Draken International).
At the turn of the century the year 2000 saw the Maiden flight of Ae 270 civil utility aircraft. It also saw the production of S-76 helicopter for Sikorsky Aircraft Corporation launched (terminated in 2017).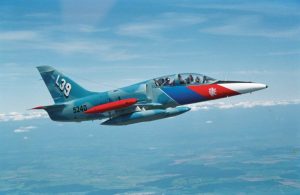 In 2007 private equity group Penta became a sole shareholder of Aero. The year also saw launch of production of centre-wing box for C-27J Spartan for Alenia Aeronautica. In 2009 contract with SONACA for design and production of Fixed Leading Edge for CSeries signed; later, Aero started deliveries directly to Bombardier Belfast. In 2017, Airbus purchased majority in the project which is now known as A220
The year 2010 saw Aero signing a contract for the manufacture UH-60M Black Hawk cockpits for the Sikorsky Aircraft Corporation. A year later the year 2011 saw start of partnership between Aero and Embraer in the design, development and production of a new multipurpose military transport aircraft KC-390. In 2012 Aero signed a contract for the delivery of cockpits for Sikorsky S-70i Black Hawk to PZL Mielec . 2014 saw announcement the start of development of the L-39NG and in the end of 99th year of its existence in 2018 the L-39NG made its first flight on 22nd of December.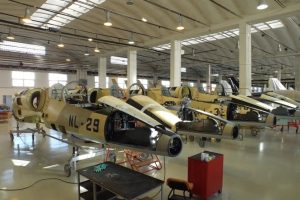 Aero has been providing maintenance, repair and overhaul services since 1966. Aero supports more than dozen military operators of L-39NG, L-39, L-59 and L-159 aircraft, particularly Air Force of the Czech Republic.
And the story which began 100 years ago is still being narrated .