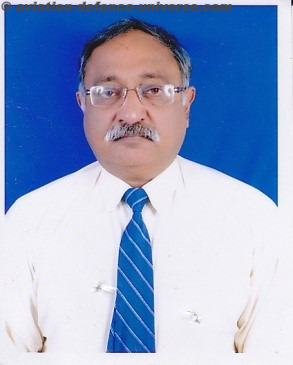 New Delhi. 06 August 2022. Insighteon Consulting builds up towards another war game on one of the most talked about topic under Make in India and Atmanirbhar Bharat, but in hushed tones – " The aero  engine eco system in India : identifying and overcoming barriers". Col Puneet Tewari, Retd, Senior Advisor, Insighteon Consulting, in an exclusive interview with Aviation & Defence Universe (ADU), spoke on the subject , in a run-up to the war game which is scheduled to brainstorm the subject from all its facets.
ADU. Col Tewari, we always look forward to Insighteon wargames. What made you choose the subject of aero engines?
Col PT. The world over, India being no exception, there is a major move towards smaller and more numerous aerial weapon platforms, exemplified by the dramatic proliferation of AI enabled UAVs, Autonomous Aerial teaming systems and long range missiles. The common factor in these is aero-engines, which has proven to be India's Achilles heel in her quest for self-reliance in defence. Indigenous jet engine development capability is a strategic necessity for the country with this change in aerial warfare and, therefore, we felt that this field needs special attention. We also feel this is the most crucial area of the government's Atmanirbhar Bharat initiative.This Insighteon wargame  will aim to ascertain a roadmap for the development of an aero engine eco system in India.
ADU. How do you intend to achieve your aim?
Col PT. The war-game will be structured to bring out challenges in the likely foreseeable future in this field, with the focus on identifying desirable policy changes and empowering measures needed. While a detailed analysis of development of aero engines in general, and small aero engines in particular will be done, the issue of private and public sector complementing each other towards common goals will also be discussed.
ADU. In your opinion, how early can we indigenise aero engines of adequate capability?
Col PT. The issue is complex and there are no easy answers, though I will definitely attempt to answer this question again on termination of the wargame. However, let me assure you that our public sector has gained vast experience and critical knowledge in the field in aircraft and helicopter engines. There are some interesting JVs also on the cards. India's aero engine design and  manufacturing landscape is different today from what it was earlier. Bharat Forge has already displayed a number of micro and small aero engines in the last airshow. Deeptech startups like Paninian India Private Limited have demonstrated Complex design capabilities of small engines and also their companion digital twins with advanced engine performance monitoring and prognostics capabilities. A number of companies like Godrej, and Aaran 1 Engineering and Azad Engineering are component manufacturers for our DPSUs, DRDO as well as global OEMs.
ADU. What are your expectations from the government?
Col PT. Difficult problems need different solutions and leadership approaches.The Govt, on its part, has made its intent very clear by giving engine manufacturing special status. In the recently published Defence Acquisition Procedure (DAP) 2020 where para 29 (g) of Chapter 1 states that Aero engines manufacture need to be taken up as projects of National Importance. We anticipate the need for a fair degree of hand-holding by the government to ensure that we rapidly achieve self-reliance in this critical strategic field.
ADU. How will the Wargame be conducted?
 Col PT. Wargaming involves assigning participants the role of real-life functionaries in a likely realistic future scenario, covering all possible principals who would be involved in taking decisions on issues related to the specific subject being addressed. These functionaries are then presented with a series of possible issues that may arise, which challenge the organization. Their responses are sought and the implications of their decisions are made known to those that are affected, and so on.
In this wargame, appointments will cover the relevant establishments of the Defence Research and Development Organisation (DRDO), the Ministry of Defence (MOD), the Ministry of External Affairs (MEA), the Indian Space Research Organisation (ISRO), the Services, the IITs, IISc, Foreign Original Equipment Manufacturers (FOEMs), and the Indian Private Sector. Findings need to be such that they can be acted upon, so as to achieve the goals which have been set for any project.