By Cmde. Ranjit B Rai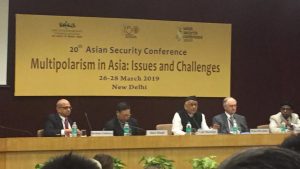 New Delhi. 26 March 2019. The 20th Asian Security Conference (ASC) organised by the Institute for Defence Studies and Analyses (IDSA) on the theme of "Multipolarism in Asia: Issues and Challenges", has taken off and is delving into the issues from the inaugural session.
30 representatives from 20 nations are here to discuss Multipolarisation in Asia this Tuesday after battling heavy morning traffic . As Ambassador Sujan R Chinoy opened with a lengthy 20 minute Welcome Address and covered the whole world's challenges in IOR with maritime disputes and new UNCLOS rules, Middle East, Trump, India's fastest growing economy the surprise was the lesser focus on Pakistan , China and QUAD .
Ambassador Lalit Man Singh is chairing the opening session with Gandhi cap with China's Shen Dingli, Brahma Chellaney, Australia's Peter Drysdale and Amb Mohan Kumar. Amb Mansingh gave 5 points and first discussed multi polarity as bi polarity with USA as the leader and said China is its challenge. The stress was on the importance of Indo Pacific that ASEAN is uncomfortable with, the Shangrila dialogue where PM Modi was ambiguous for a transparent Indo-Pacific and QUAD and that ASEAN is unsure on its policy and added that Geo Economics is key so hopes delegates will discuss that as The East Rise.
Expected news was the last minute regret by Minister of Defence Nirmala who is also President IDSA and was to address. Elections take priority over everything else. Brahma Chellaney is speaking on history his favourite and maritime and other disputes and feels China is entering challenges on economic decline.

My view as just back from China it's economy has slowed as it has matured so it has retired Half Untrained Army for retraining, cut cloth to suit its coat, cancelled 9 ship orders from 18 and asked to make money internally as they Expect Early BRI harvest in 2021 from BRI where some dollar 100 billion is invested.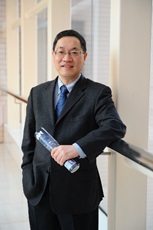 Prof Shen Dingli , a professor of Institute of International Studies at Fudan University. wants Asia to rise in harmony with China and made a pitch for it as I know China wants peace till 2021 to get early harvest as they say from BRI where Dollar 120 billion is invested in CPEC CMPEC with Myanmar Laos Cambodia and Greece and Africa.
According to him China's vision of Asia is composed of at least three elements. First of all, Asia's collective rise shall promise this multi-cultural continent a peaceful and prosperous land for unity and integration, enhancing its overall competence given the rise of globalization. This would be especially important as a rising Asia is contributing more to the global growth and performance. Next, China aspires to see a region-specific norm and rule-based approach towards advancing Asia's peaceful rise, building upon the existing global institutions which emerged since the end of WWII. This also raises the question as to how to devise regional economic and security paradigms applicable to this culturally rich but diversified region. Finally, China has envisaged an Asia which is open and engaging with the rest of world to achieve mutual benefits. While welcoming external players to continue to play their positive role in the region, China would encourage major members of Asia to take leadership so as to prepare for the arrival of the Asian Century.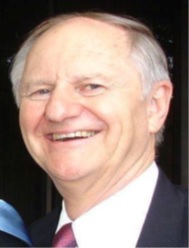 Prof Peter Drysdale is Emeritus Professor of Economics in the Crawford School of Public Policy, Australian National University and is widely acknowledged as the intellectual architect of APEC. feels rise of emerging economies has changed balance of power so Australia's White paper is non committal to take sides.
Getting foreign policy right at this point in world diplomatic history has never been more difficult. Wedged between its alliance relationship with the United States — vastly complicated as it has been by the advent of President Donald Trump — and its hugely important economic relationship with China, this is especially so for Australia. It is difficult to see that the structural reorganisation has had any significant impact on foreign policy strategy in the year since it was initiated. The understanding of what the Indo Pacific idea meant and how it was supposed to re-shape Australian diplomacy in the White Paper has yet to be resolved. There remains deep confusion about how it cuts across Australia's core interests in the region — in Southeast Asia, with China, in relation to all of its primary regional arrangements and even its relationship with India. Australia should be wary about advocacy of some grand new regional strategy to meet the challenges it now faces.
The debates and perspectives being presented at the ASC will provide valuable insights into the decision-making processes that contribute to policy formulation on issues of peace and stability in the Indo-Pacific.
The second big session had Uday Bhaskar in chair Covering the background of Unipolarity and now bi polarity and Prof Varun Sahni VC Goa University explaining how world economy sees China rising followed by India and threads lessons of history in detail to forecast the future and future is not certain but China and Indo Pacific with 5 billion population may see China hegemonic for the time being.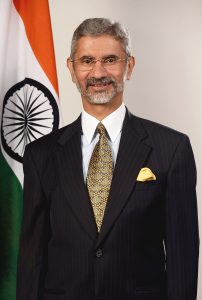 The last session was on Multi Polarity chaired by Ambassador Jai Shankar who was asked questions on his role from Diplomacy to Industry and discussions turned to geo-economics and whether India is a player in the multi-polarity game seeing changes in power structures. The answer from speakers was India has a long way to join the world supply chain, business modernisation, be a Defence supplier but has the potential. But it became clear that India is now a maritime power and needs to build capacity.
Focus was also on US Afghanistan state of talks and Ambassador Stopdan said it does not look rosy with no specific reasons. Ambassador Jai Shankar was clear India needs more connectivity to be a player and praised China for putting its House in order for Infrastructure and Ambassador Jai Shankar said that his 1 Year experience in industry tells him India needs Infrastructure and connectivity.
Meat of conference has come out THE FUTURE OF UNI and BI POLARITY and MULTiLATERISM is UNCERTAIN and will be turbulent. Speakers will give same views I feel with data and introspection.