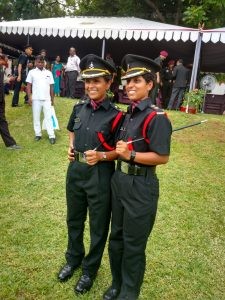 Chennai.09 September 2017. Swati Mahadik, wife of late Col. Santosh Mahadik, the brave commando from 21 Para special Forces, who laid down his life while fighting terrorists in Kupwara passed out from OTA .
Nine months after her husband Colonel Santosh Mahadik was killed while battling terrorists in Kupwara, Swati Mahadik cleared the final hurdle for her induction into the Army.
"Santosh used to say that satisfaction is important in life. The word he used was 'trupti'. I guess that's what I am feeling now. I had a great husband, I have two beautiful children, and will now wear the uniform my husband wore — I have nothing more to ask of life," she said.
---